Seattle Mayor Jenny Durkan has announced a new plan of attack targeting "billion-dollar corporations," this time taking aim at Uber and Lyft. Durkan's Fare Share Plan will mandate the companies reclassify independently contracted drivers as employees, pay them the city's $16 minimum wage and provide access to so-called "critical benefits and expenses." The plan also calls adding 51 cents to the current 24 cent tax on rides, which according to the mayor will generate $52 million to build affordable housing units near transit and $56 million to fully fund the failed street car project.
In addition, the city will also create a dispute resolution center that provides drivers with representation and an independent forum to challenge disciplinary actions taken by the company. According to the mayor, such government oversight will provide economic justice to workers who are beholden to "companies that have the sole right to kick people off the platform and deny them their source of wages". Imagine if every business had to get the government's permission before hiring or firing their employees.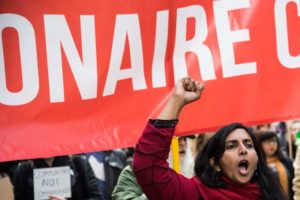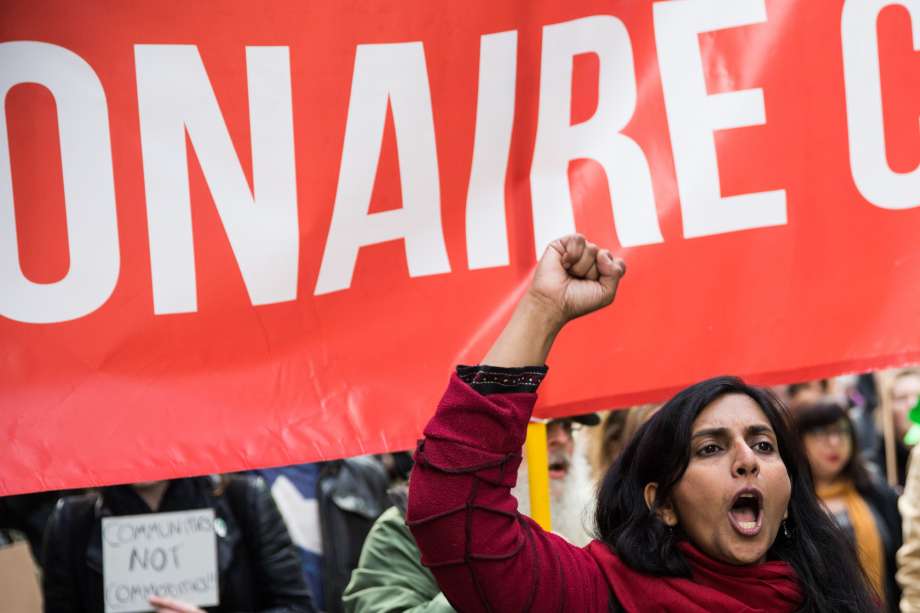 Mayor Durkan's announcement took a familiar, hyperbolic tone, as she repeatedly characterized Uber and Lyft as the evil billion-dollar corporations on the wrong side of fair wages and economic justice. Her unabashedly anti-capitalist colleague Kshama Sawant would be proud, as this was the same rhetoric that just last year convinced Seattle City Council to pass the head tax on jobs in order to fund homelessness services.
In response to the head tax, Amazon abandoned plans to occupy 722K sq. ft. of office space in Rainier Square tower,  promptly moved its entire Worldwide Operations team to Bellevue, and announced it would not be expanding further in Seattle. In response, over 130 Seattle business leaders including Starbucks, Alaska Airlines, Zillow, and Expedia, spoke out in opposition. Even after it was repealed, lost regional economic output from the experiment was in the billions.
Companies like Uber, Airbnb, Handy and DoorDash have had great success because they're good for workers who enjoy the flexibility of being an independent contractor and for consumers who benefit from having access to more affordable personal services. A recent McKinsey Global Institute (MGI) study found an astounding 97% of contractors reported they were much happier than their permanent counterparts. The other reason this industry has seen tremendous growth is because businesses aren't suffocated by needless regulations and unrelated taxes.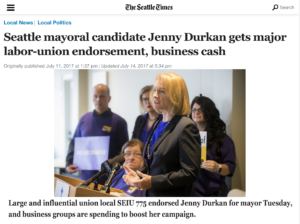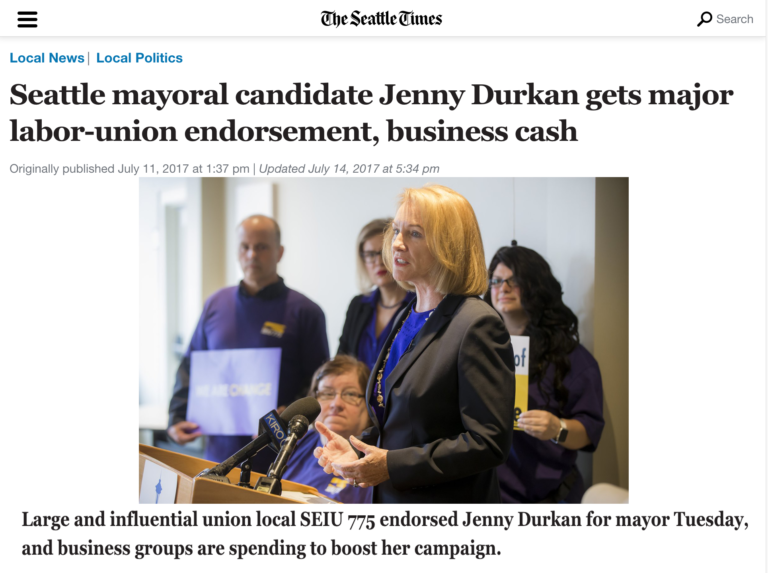 The success of gig firms embodies American innovation and free market opportunity. It also threatens the Left's big government agenda and the special interest elites that line Democrat pockets. The ongoing legal battle being fought by rideshare firms against similar legislation in California and NY has cost them billions of dollars. Last quarter, Uber reported losing $5.2 billion over the last three months while Lyft posted a loss of $644 million. Durkan's Fare Share Plan could very well destroy ridesharing in Seattle…and that is exactly what the city aims to do. This will force riders into public transit and back into an expensive, monopolized taxicab industry who pays the city up to $225,000 per medallion.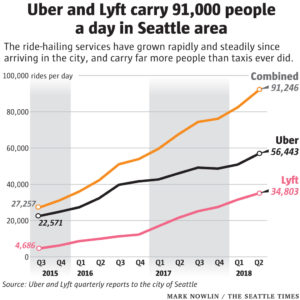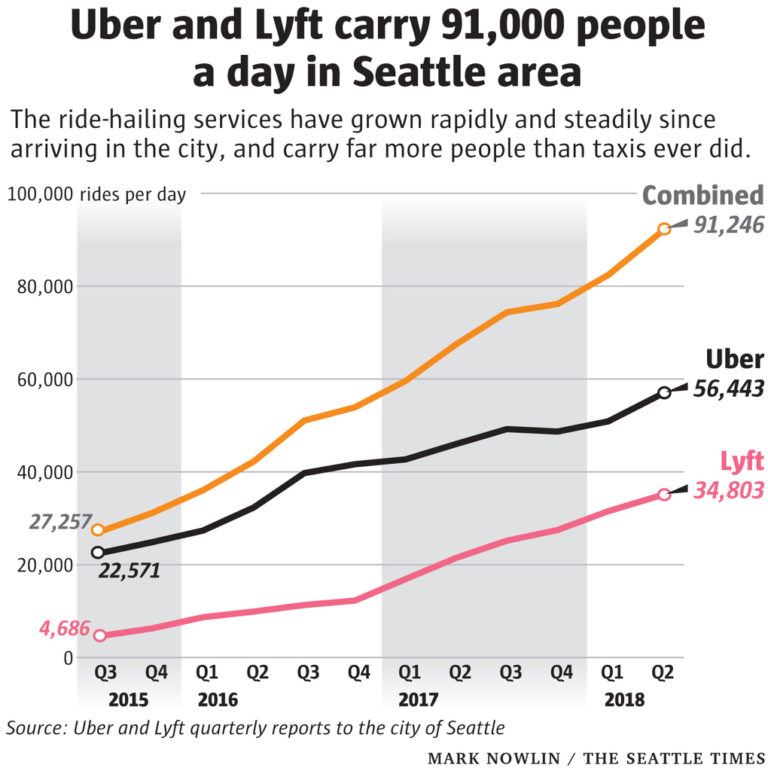 If Uber and Lyft do manage to survive and some drivers are made employees, left-wing politicians will profit from the SEIU who is standing by, waiting to unionize the drivers, thus providing a large voter base and pool of lobbyist money. No matter how this plays out, the city of Seattle wins while all of the estimated 15,000 drivers and nearly 95,000 daily passengers lose.
As much as liberals might try to convince you this is a moral fight for the rights of workers or a virtuous crusade to save the planet, the push to unionize the gig economy into extinction is really a fight for the unions who will return millions of dollars to Democrat campaign coffers and keep them in power.