If you lived in the 19th century Old West, you would recognize the damage which snake oil and miracle cure salesmen inflicted on anyone that they could find to listen. Over a century later and the story hasn't really changed, but the messenger has, because now it's Democrat Governor Jay Inslee pushing miracle cures and it's all because of "science".
Consider that after Czar Inslee arbitrarily picked March 21 as the date when he would allow the peasants of Washington State to remove masks from their faces, the Centers for Disease Control (CDC) inconveniently (at least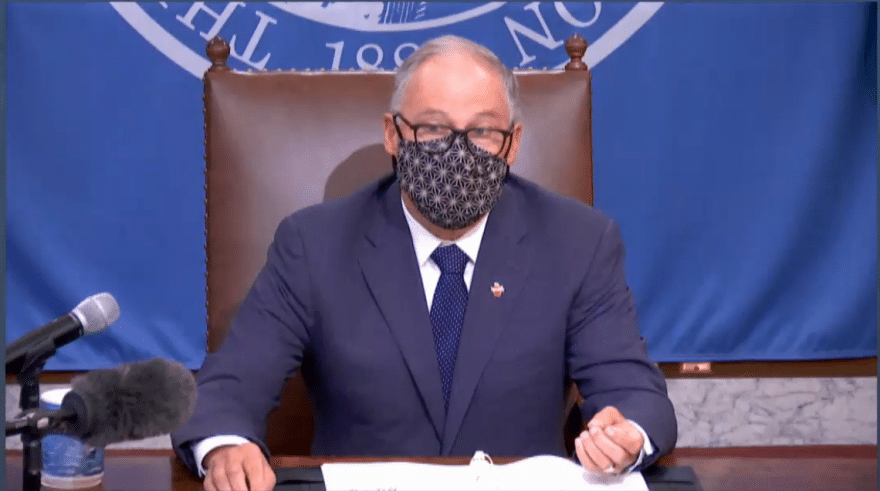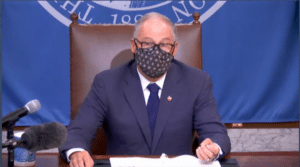 for the politically motivated Inslee) declared that we no longer needed masks to fight Covid and that the rest of the nation could unmask before the end of February.
The embarrassment that the Inslee political machine must have felt after declaring, only a week before the CDC announcement, that residents of Washington would get really sick and possibly die if they didn't follow the rules and would have to wait another month before removing their masks, was palpable in the halls of Olympia.
Of course, if you ask Inslee, it's all about the "science", until it's not. Remember Jay is the only one that can save us.
Inslee, who has propped up his emergency power grab by cherry-picking COVID infection rates to support his bizarre position that only he can save Washington, is running out of time. It's now clear to anyone who's been paying attention that it was never about the science. It's all about Inslee's maniacal grab for permanent, unbridled power. Even now, he won't give up the power he has ruled as a dictator with for over 2 years.
The Democrats in Olympia were embarrassed enough by Inslee's actions to introduce legislation to restore the balance of powers in Washington (only after intense public and media pressure to curtail some of Inslee's executive powers) but pulled the plug on their weak effort after only 30 minutes of floor debate. Democrat Representative Sharon Shewmake claimed the Republicans filibustered the debate (even though even a legislative rookie like Rep. Shewmake should know there is no filibuster in Washington State) and gaslighted anyone who was listening (mostly Seattle's easily confused liberal) claiming the Democrats did everything they could to stop Inslee. The reality is Democrats agree with Inslee and want his dictatorial control to last for as long as possible. The debate was all for show, obviously, since Democrats held the debate at 1am in the morning when everyone else, with a life, was in bed.
Even the mainstream media that normally swoons over the most minuscule of Inslee's utterances is beginning to realize the emperor has no clothes, claiming that everyone can have their own favorite numbers in a vain attempt to protect their fallen hero.
Let's take a closer look at the numbers. Comparing states that have had no mask mandates with Washington, the results are clear. Mask mandates made little difference in infection rates, other than the still unknown negative effects of long-term social isolation, school closures and business closures.
According to Inslee "The numbers are the numbers", except when they aren't.
Bowing to the political and public pressure of the obvious, Inslee finally relented (only after he looked completely out of touch with reality and his buddy Democrats) and moved the "take of your mask" date in Washington from March 21 to March 11.
Congratulations Inslee, you are only two months behind the United Kingdom which has already dropped its mask mandate and has a similar rate per capita of COVID-19 infections. And you did manage to end the mandate before Hawaii, so at least we are not last in Inslee's competition to be the most "science-based" official.
But if you are asked, don't forget, it's all about the "science".