During the COVID pandemic, Governor Jay Inslee abused his emergency powers to eliminate the voice of the legislative branch, locally elected officials, and local health officials so he could be the lone arbiter on restrictions which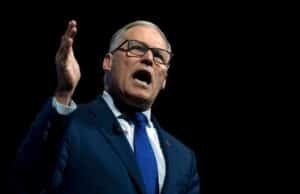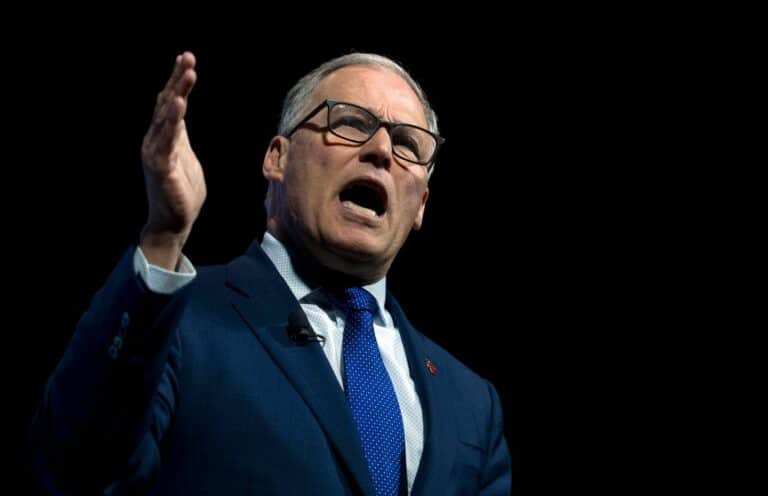 impacted the lives of Washington's 7.5 million residents.  He alone decided which businesses were allowed to operate and which ones must close.  He alone decided to keep students out of school causing massive learning loss and mental anguish on our children. He alone decided that all current and future state employees must be immunized causing hundreds to lose their jobs and causing massive disruptions of many state services.
For 975 days Governor Inslee undemocratically ruled this state and ignored the concerns of state citizens.  While nearly all other states ended emergency declarations within a few months, Governor Inslee (enabled by the Democrats in the legislature) felt he was above basic tenets of democracy and ignored other elected officials and the people of our state.  Since no one else's viewpoints were allowed to be considered, this method of governing caused unnecessary suffering to many of our state's citizens.
Yet, like a beast who can't stop after having his first taste of blood, Governor Inslee now believes that he alone should be the only authority on other matters, including where large wind and solar energy farms should be located in our state.  And once again, the Democrats who control the legislature have enabled the governor to abuse his power.
Governor Inslee and Democrats eliminate the public voice
For decades Democrats and liberal organizations have used local control measures and lawsuits to delay or stop projects they don't favor.  Yet for the climate projects favored by their campaign donors, Governor Inslee and Democrat legislators have reversed course and are now actively removing local regulatory control and legal due process.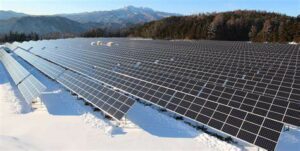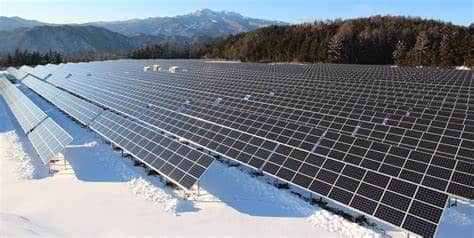 Last year, Democrat legislators expanded the power of the state's Energy Facilities Site Evaluation Council (EFSEC), which is packed with members of the Inslee administration and his appointees.  The legislature (HB 1812), on behalf of the governor, removed local authorities from determining whether or not to permit construction of these energy farms, and gave it to the bureaucrats who sit on the EFSEC.  Further, when Representative Mark Klicker (R – Walla Walla) passed legislation to study the impact of large energy farms on reshaping Eastern Washington's agricultural landscape, the governor vetoed it because he was fearful of the results and the ammunition it would give to those with reasonable concerns.
Earlier this week Governor Jay Inslee told an audience in Egypt that only his opinion matters on the placement of large wind and solar farms in Washington State, and that citizens should not have the right of due process if they oppose these large facilities, even when the energy farms destroy threatened species habitat or further reduce land suitable for farming.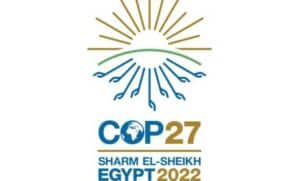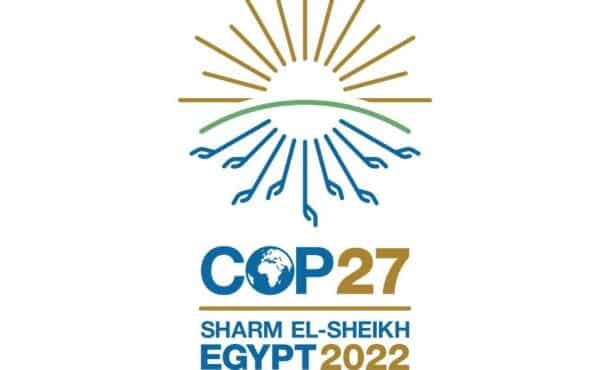 The governor expressed his negative views about local control while participating in a panel discussion at the United Nations' latest climate conference (COP27) currently being held in Sharm El-Sheikh, Egypt (in which the governor's travel expenses were partially paid for by the liberal activist group Climate Registry).
The governor defended his administrations' (with help from Democrat legislators) recent actions to eliminate local authorities over these energy farms and placed control exclusively in the hands of a state committee he completely controls. The governor told the gathering of wealthy environmentalists, "I do believe we need some change because the nimbyism that we will now be facing will be prolific." (NIMBY is an acronym standing for "Not In My Back Yard," used by those who don't want to pay attention to people who oppose things they want to jam through.)
The governor could have hopped into his state-provided SUV or even State Patrol airplane to go talk with Central Washington citizens who are legitimately concerned about the negative impact of multiple wind and solar farms currently in development (mostly in the Yakima Valley and Chelan/Douglas counties regions). Instead, our climate-hypocritical governor added to his rather substantial carbon footprint by travelling to the other side of the planet to express his disdain for Washington citizen's valid concerns.
Republican Senator Judy Warnick (Moses Lake) expressed her position on the governor silencing Washington citizens by stating, "We need local control. If that's nimbyism, so be it."
Sadly, these types of undemocratic actions are become routine in our one-party state. The Democrats no longer believe people who disagree with them should have any say in how the state should be governed. They believe they will never be out of power and thus they don't have to be concerned about respecting other people's views.  This arrogance will certainly backfire very soon.  And when it does, Democrats will be in for a rude awaking in how much control they have given to those in power and how little voice they will have.