With the 2023 elections (mostly) behind us, Shift kicks off its 2024 election coverage with the candidate who seeks to be at the top of the GOP's ticket, former Congressman Dave Reichert who is running for Governor of Washington State.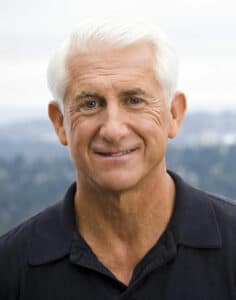 Earlier this year, the former King County Sheriff and seven-term 8th District Congressman brought hope to many Republican activists/supporters when he announced his campaign to end the party's 40-year absence from the Governor's Mansion. Reichert previously won two sheriff elections in the normally very liberal King County, and he was successful in all seven of his races in his "swing" suburban congressional district.
In his Shift Newsmaker Interview, the former law-and-justice Congressman explained why he can be the first Republican since Governor John Spellman to be the state's top executive. He outlined his thoughts on public safety as the state continues to face increased crime rates despite those figures dropping in the rest of the country. Rep. Reichert shared his thoughts on the state's drug overdose crisis and skyrocketing fuel prices, both caused by the Democrats' actions in Olympia. He explained his views on homelessness and Governor Inslee's unprecedented abuse of emergency powers. Finally, Reichert informed readers that his favorite book is an award-winning biography of a Republican president.
The first obvious question is, why have you decided to run for Governor?  It has been 40 years since a Republican has lived in the Governor's Mansion. Why do you think your campaign will end this draught?
I am running for Governor to change what's wrong, fix what's broken, and do what's right.
For 38 years we have seen Olympia take Washington state down a very dangerous path. With policies that raised our taxes, restricted parents' and children's rights, and made our state a breeding ground for crime and homelessness. I've spent my entire career fighting fear, because I know that when people don't feel safe or secure, nothing else matters.
I have run for office 9 times, 7 times in one of the biggest swing districts in America.  I've won 9 times.  And I don't intend to break that streak now. So buckle up, for one of the greatest journeys we will ever take together.
As the former King County Sheriff, public safety is an issue you know more about than most people. Surveys reveal that people in Washington feel less safe in their communities. What will you do to reverse the record crime rates that have negatively impacted so many Washington residents?
I've spent my entire career protecting people, standing up for people and putting my life on the line for people.
As a detective, hostage negotiator, SWAT team commander, and Sheriff, I took on the violent criminals, the car jackers and the drug dealers. I stood shoulder-to-shoulder with cops during the WTO protests, helping to bring order to the streets while cracking down on the rioters, looters and arsonists. And I was part of a devoted team that tracked down the Green River serial killer that stalked, violated and killed innocent women.
The latest Washington state crime report detailed how murders and armed robberies are up, car jackings are up, and domestic violence continues to rise. Yet somehow, Olympia's response has been to put fewer cops on the street.
As Governor, I will use my experience on the street and in the trenches to change the lawlessness and make families and businesses feel safe again.
In October, with two and a half months remaining in 2023, King County surpassed its 2022 record total for drug overdose deaths.  Fentanyl is the leading cause of overdose deaths.  What will you do to curb the drug crisis in our state?
Mental health and drug addiction are running rampant throughout our state, not just in our large cities, but on our reservations and in our suburbs.  First and foremost, we must stop the flow of fentanyl coming onto our streets by arresting and locking up the dealers and distributors.
Not only do we need to enforce the current laws again, but we need to reverse bad policies that have been passed in Olympia over the last decade.  Compassion is not giving addicts needles and drugs.  Compassion is providing those addicts with the tools, resources and help they desperately need to get clean, find housing, become employed and have a real shot at a quality life.
There has been much talk about the gas prices in Washington State and the impact of the Democrats' carbon tax. What are your thoughts about gas prices and what will you do to help lower income workers who have been the ones most hurt by the rising gas prices?
We were told the Carbon Tax would only cost us a "couple pennies," then gas prices soared to the highest on record, and among the highest in America.
Many of those running for Governor either voted for this policy, or have fallen into near silence explaining it, resulting in higher prices for everything we buy. This tax on gas isn't progress.  It's punishment.
As Governor, I will look at every option I have to use the full power of the Governor's Office to change this wrong.
Homelessness in the state and encampments on state properties continues to be a serious problem. The suffering of thousands of people has continued despite billions being spent on the issue.  What will you do to reduce homelessness in Washington State?
It is a sad reality that Washington State is outpacing the rest of the nation when it comes to the number of homeless individuals. Making matters worse, the rising cost of housing also threatens to put even more on the street. We cannot fully tackle this problem without also addressing the scourge of drug addiction and mental illness.
During the pandemic, many people were very upset with Governor Inslee's abuse of emergency powers by making major decisions without even consulting legislators or local officials.  Then the Democrats in the Legislature enabled this action by refusing to even consider meaningful emergency powers reform.  What are your thoughts on altering the state's emergency powers?
We must do everything in our power to make sure we never revert to a one-size-fits-all round of lockdowns, closures and mandates.  You can preserve public health without destroying freedom. Government is there to serve, and listen to, the people.  I'm running to make state government what it should be – open, responsive, and inclusive – where the power is wielded by the citizens.
This is a question we often ask candidates.  What is your favorite book? Why?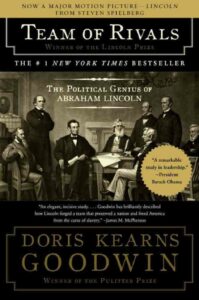 President Lincoln is one of my favorite presidents, along with Teddy Roosevelt.  One of my favorite books is Team of Rivals the award winning biography by noted historian Doris Kearns Goodwin.  As the president of a nation divided, Lincoln had the courage and wisdom to bring people together with differing opinions.
Our state is a state divided, and I am inspired by President Lincoln and his ability to bring our nation together. As Governor, I will bring the people of Washington together to solve the critical issues confronting us.
For more information on the Reichert for Governor campaign, please visit its website.