Our Newsmaker Interview is with Susanna Keilman, Republican candidate for the 28th Legislative District's House of Representative position currently held by Democrat Representative Dan Bronoske. The former U.S. Air Force medic, has spent the past 22 years in a successful health care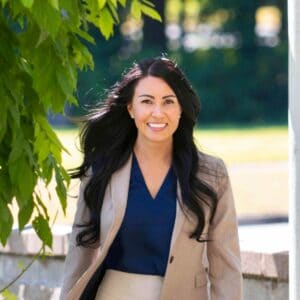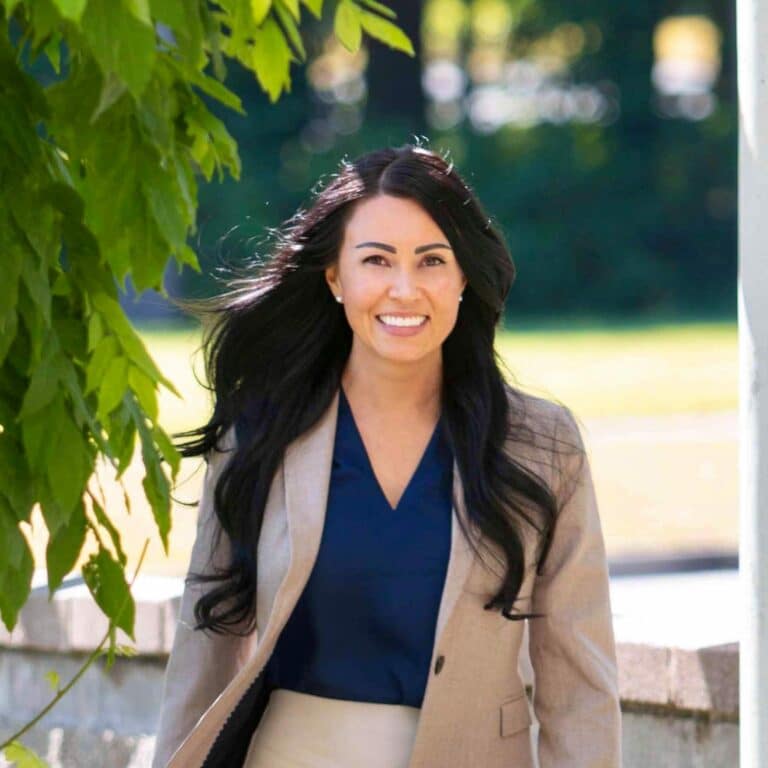 career, including in clinical research business development.  Pierce County's 28th LD includes Joint Base Lewis McChord, so the needs of military members, their families, and veterans are a top priority – this includes military voting rights, which Keilman wants to make a stronger priority for our government.
During our interview, Keilman asserted that the state's current public safety laws are "frustrating and disrespectful to law enforcement and law-abiding citizens."  She wants to close the loopholes which allow criminals to be immediately released after they have been arrested.  Keilman claimed it was a "missed opportunity" by Democrat legislators to not provide any tax relief while the state has a $15 billion revenue surplus.  Keilman stated she wants "a performance and salary audit of every state employee, including the Governor's office," and start "cutting the bloat that they've created over the last decade."
First of all, tell us about yourself and why you are running for the Washington State House of Representatives.
I'm a daughter of a first-generation Korean immigrant, sister, aunt, friend, advocate, and veteran.  When we first moved to Washington, my mom was newly divorced and struggling to raise three girls on her own. We lived in motels, then moved to a low-income area, and were on welfare. Mom realized our dreams were capped, so we left the system, and she became a small business owner. She later met my Dad, a World War Two and Korean War Veteran, who survived the Great Depression. He taught me the value of perseverance as well how to challenge the status quo. Both have shown me that initiative has no prerequisite.
Just like Dad, I joined the Air Force and served six years as a medic. I deployed to the Middle East in 2006 and 2007. I later married into the military and spent the next several years traveling the world, which is how I know how fortunate we are to be born American.
I used my GI Bill to earn an MBA in Healthcare Management and a Master's in political science, which has led to a successful career in healthcare for over 22 years. I've spent the last ten of those years in business development within the clinical research field to expand treatment options and protect patients. In addition, I volunteer with the Seattle Chapter of Women in Bioscience and Freedom Sisters, a media company that amplifies the voices of women veterans.
Work and volunteering keep me busy, but my family is my priority. Both of my parents have sacrificed so much, and I want to make sure that they aren't spending retirement worrying about their safety or financial situation. As someone who's seen the failures of Medicare, and other government ran programs I know I don't want that for them. I moved back to Dupont so I could be available when they need me. Then COVID happened, along with an increase in crime among Asians and seniors, and I became a helicopter daughter.  I had a health scare of my own and realized that if anything happened to me, my parents would be alone. This is why I'm running, to protect my parents and our most vulnerable populations.
What will be the primary issues you will focus on during the campaign?
Without a doubt public safety, inflation and the economy, and giving power back to the people.
Everyone in the state is feeling the results of Olympia's bad decisions over the last few years. Our state, and the 28th Legislative District (South Pierce County), are less safe and less affordable than it was just two years ago. My opponent's voting record is as much responsible for that as anyone.
My experience as a medic taught me that we need to support first responders who protect our communities and families. We need to rescind the failing policies that put our law enforcement and communities at risk. Homelessness and mental health are not just a Seattle problem, and they are not always synonymous. We are dealing with issues right here in the 28th LD and we need solutions that address the root cause of the issue. We also need a path to victory for those who make it out of the darkness. It will take a village and we can't continue to do the same thing. It's a waste of taxpayers' money and those that are suffering deserve better.
The Democrats' 2021 "police reform" package has been blamed for being partially responsible for the sharp rise in crime in the state.  Democrats promised to fix the bill during the 2022 session but came up short in their efforts.  What are your thoughts about what the legislature needs to do to make our state safe?
Again, the voting record of my opponent is at fault here. The legislature needs to reverse the dangerous policies enacted in 2021 including House Bill 1310, which made it illegal for police to pursue many criminals suspected of dangerous crimes. In 2022, the legislature missed the opportunity to pass a bill that would have reversed House Bill 1310.  When elected, I will make it my top priority to pass legislation that reverses these ludicrous anti-policing policies.
I've been on three different police "ride-alongs," spoken to several patrol officers, and various detectives, as well met with police chiefs within my district. One officer summed up their thoughts quite succinctly and said it's a game of "catch and release." The loopholes in the justice system make it easy for repeat offenders to be apprehended one minute and free the next. It's frustrating and disrespectful to law enforcement and law-abiding citizens. It's dangerous for our neighborhoods.
I'd also like to see us combat sex trafficking. In Lakewood, we encountered a woman who was being trafficked. She didn't want to accept help, so there was nothing the police could do. This is an area where social services and trained responders can come alongside police and work to get these women help when they are too afraid to seek it.
Washington State government is twice as expensive today as it was just nine years ago when Governor Inslee took office. Despite this fact, and $15 billion in surplus revenue, the governor and Democrat legislators refused to reduce state taxes which would have helped low- and middle-income households. What do you believe the legislature should have done to help Washington residents during this inflationary period?
Coming out of the pandemic and going into a time of inflation and rising gas prices, the legislature could have given us immediate relief. Right now, Washington State has one of the highest gas taxes in the nation, and it's about to get more expensive due to the recent climate legislation. We need relief on the cost of gas, and it was another missed opportunity for Olympia. I also hear from people on low and fixed incomes that even as renters, rising property taxes are a real burden. Costs are being passed on to them, which makes the burden that much harder for those already struggling. These are problems the government has created, and only by getting the government out of the way can we fix them.
The legislature should have passed meaningful tax relief to include property and sales tax relief.
The $15 billion in surplus revenue should not be used to grow the government but serve the people of Washington State. My experience in business gives me a perspective that is needed in Olympia. When considering all solutions, I first want to know, where is the current waste? Let's get some accountability of where our money currently sits before we start taxing for more. Instead of accepting the recent growth of government, I ask, "Is every state employee serving a purpose? Is every position necessary?" I would like to see a performance and salary audit of every state employee, including the Governor's office. Let's start with that and begin trimming back the bloat that they've created over the last decade.
The 28th Legislative District has many veterans and military families. Are there some state issues that are unique to your district that one wouldn't find elsewhere?
As the daughter of a veteran and a veteran myself, I know the military population has unique challenges. Pierce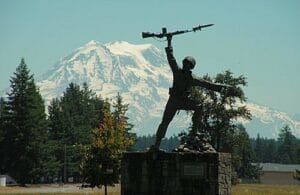 County has around 92,000 veterans. Joint Base Lewis McChord alone has over 40,000 active-duty servicemembers, 60,000 family members, and 15,000 civilian or contract employees. Having the largest joint military base in the 28th LD is great for the surrounding economy. However, there can never be enough resources for healthcare, housing, education, transition, and community engagement. In addition, the voting rights of our military are not a priority for our current government. Thousands of absentee ballots do not find their owners and the very people ensuring our freedom do not have their voices heard.
True help continues to come from veterans helping veterans. For example, organizations like Freedom Sisters Media which empower female veterans, and Bunker Labs which fosters veterans and spouses as future business owners. I will work to strengthen legislative policy to assist our military, their families, and the community to ensure they receive the support they are entitled to during and after service.
Last year, there was great confusion due to the Democrats' Long-Term Care payroll tax.  Again, the Democrats promised to fix the poorly crafted WA Cares plan yet chose instead to delay its implementation until after the 2022 elections.  What do you believe needs to be done with the Democrats' Long term Care program?
If "Long-Term Care" was the goal, they would have added it as a benefit to Medicare or improved the benefits of an existing program. The reason they didn't is that the Long-Term Care Act was never intended to solve a problem, it was a scheme for a back door state income tax. Delaying the implementation of an unpopular tax is cowardly. Presenting it how they did is cowardly. The American people aren't stupid, and the Democrats rely on keeping the citizens dependent on government so that there is no resistance to their failed policies. Positive change happens with good policy and solutions are only effective if they address core issues. I can't wait to replace the current 28th district Representative and reverse that law and many others with my VOTE!
For more information on Susanna Keilman's campaign, please visit her campaign webpage or the campaign's Facebook page.