There is plenty of the suspicious financial behavior surrounding former Washington State Employment Security Department Commissioner Suzi LeVine's obtaining a new job in the Biden Administration.  After being responsible for losing over $1.1 billion of taxpayer money, and being accused of obstructing an audit, it appears even LeVine sensed that she could have difficulties finding her next job.
Since nearly all private companies tend to shy away from hiring people who have lost that amount of money, LeVine obviously felt her best career possibility was to use her "unique" skill set in a Democrat administration, where financial responsibility is not a requirement.  And, after the November election, it seems she set her sights on a job with President-elect Joe Biden's incoming administration.
Just two weeks after Biden was declared the winner of the 2020 election, both LeVine and her husband Eric each donated $2,500 to Democrat U.S. Senator Patty Murray (through her Golden Tennis Shoe Political Action Committee).  Was this substantial political contribution made so LeVine could obtain assistance from Senator Murray in her quest for a federal job away far from the mess she created at ESD?  It does raise red flags since LaVine and her husband could have contributed this large sum of money at any time, but chose to do it at a time, we now know, coincided with her job application process.
Two days after Joe Biden was sworn in as president, LeVine announced that she had received a job at the U.S. Department of Labor.  Then, one week later, Eric LeVine sends $35,500 to the Democrat National Committee. Again, this very large contribution could have been made at any time, but it was made within days of Suzi LeVine obtaining a high paying job in the new Democrat Administration.
LeVine, who has previously used her fundraising abilities to become the Ambassador to Switzerland during the Obama Administration and fundraising from her wealthy friends was seemingly her only qualification to be selected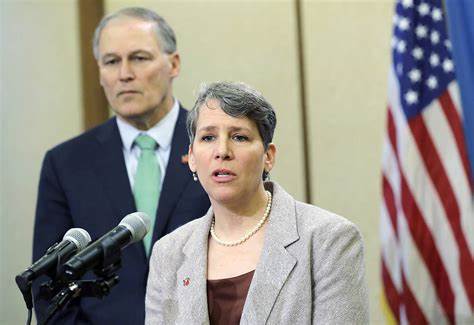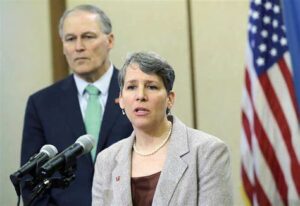 by Governor Inslee to lead the ESD, obviously knows the value of making timely contributions to political organizations.
While there is no evidence of quid pro quo, the timing of these donations certainly raises many serious questions.  What has struck many political watchdogs is that neither LeVine nor her contribution recipients appear to care about the perception of impropriety with the timing of her donations. Patty Murray's campaign was certainly not in desperate need of the LeVines' contributions with well over $3 million collecting interest in bank accounts.  And since during her exceptionally long political career Murray has never wavered from the Democrat party line, Washington, D.C. liberal special interest groups are all lining up to max out to her campaign. Again, why did the LeVines pick that time, when she is seeking a new job, to contribute to the Murray campaign?
Democrats often use the term "privilege" in their arguments to increase the size of government social programs. Yet Suzi LeVine is the epitome of "privilege" and Democrat politicians reward her for this distinction.   She has received prestigious and high paying government jobs due to her financial "privilege." While the Oregon governor fired her state's Employment Department director over far less egregious acts than what was committed at the Washington State ESD, Governor Inslee never fired LeVine because she has the "privilege" of having many wealthy friends who she is able to convince to financially help her favorite liberal politician.
And again, due to LeVine's "privilege" of being able to contribute large sums of money to liberal politicians and Democrat party organizations, Suzi LeVine was able to escape the mess she created at the ESD and obtain a new high paying taxpayer-funded job back in Washington, D.C.