Celebrating someone's else's misfortune is not to be done lightly. Yet, this is a day which should have come much sooner for the voters and taxpayers of Puget Sound. The leadership disaster that is Sound Transit's Executive Director Peter Rogoff has finally been forced out.
Rogoff, who makes over $379,600 a year plus bonuses, was unceremoniously ousted by the unelected Sound Transit Board when its usually asleep members discovered that Rogoff had "tired" of the job. Still, the semi-awake Rogoff still gets to make his massive salary until mid-2022, when he will receive a one-time payment of $397,600 just to walk out the door.
Gee, counting all that unearned money would make anyone a little tired.
Over the last five years, Rogoff's scandals have included a $550 an hour anger management coach to help him learn how to better hide his abusive management style, cash bonuses that exceeded the average annual salary of the riders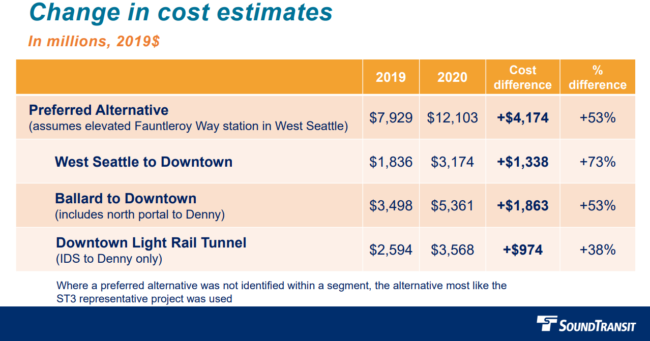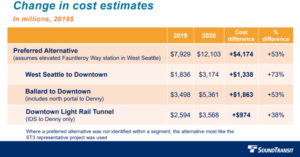 on Sound Transit, the inability to deliver pretty much anything on time, and finally an agency that is facing massive cost cutting (which Shift is a fan of) due a $6.5 billion budget shortfall which his failed leadership has only deepened.
Many families in Puget Sound struggle to pay bills that actually matter to them, let alone the outrageously high car tabs after Rogoff and Sound Transit used an illegal accounting scheme which helped trick voters into supporting the $54 billion ST3 ballot measure in 2018. Most car owners saw triple digit increases with some more expensive cars, and truck tabs jumping to over $1,000.
But for the Sound Transit true believers like Rogoff, if you take over $400,000 a year from taxpayers, what's a $1,000 car tab?
Due to Rogoff's mismanagement, ST3 is already 5 years late, with the Everett leg of his precious choo-choo train now not arriving until 2041.
Despite herculean efforts by (now former) Republican Senator Steve O'Ban and Republican Representative Mark Harmsworth, the last $30 car tab initiative passed but was ultimately overturned by a Democrat-controlled State Supreme Court, leaving Rogoff to run Sound Transit with impunity – until today.
It seems finally, however, that the majority of the Sound Transit board has now realized that Rogoff just wasn't up to the job. They voted to terminate him early, 14-3.
Outgoing Democrat Seattle Mayor Jenny Durkan and Democrat King County Executive Dow Constantine stayed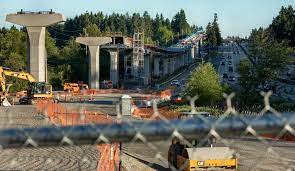 quiet after the board decided to dump Rogoff. Both have been big proponents of the out-of-control and overbudget agency's approach to wasting billions of taxpayers' dollars.
State Transportation Chief Roger Millar told the Seattle Times that "Mr. Rogoff is going to be out on a high note." Millar, himself struggling to run his own agency, is facing massive budget shortfalls and his only solution is tax increases to cover up the budget mess he created.
"High note" must mean something else in the elite transportation bureaucratic circles, spending other people's money.
If you really want to see the measure of a leader, just look at how they treat those that work for them – or in this case, ask their anger management coach. Yet, in Rogoff's parting words dripping with irony, he told My Northwest – "I am grateful to our outstanding staff who have allowed me to stand on their shoulders and get too much credit for their hard work."
Don't let the turnstile hit you on the way out, Peter.