The Washington Policy Center's Todd Myers recently decided to test an argument made by those pushing a costly cap-and-tax scheme,that higher temperatures will bring big increases in air pollution. According to Myers, both the Washington Environmental Council and Puget Sound SAGE have used that argument as a justification for pushing the scheme.
Myers began sharing the "air quality data from the Puget Sound Clean Air Agency for the Seattle area to determine whether our air is suffering from the increased temperatures and will worsen under the most extreme global warming scenarios" beginning June 15. Last week provided the perfect opportunity to test the argument as temperatures were higher than average. Here's what he found: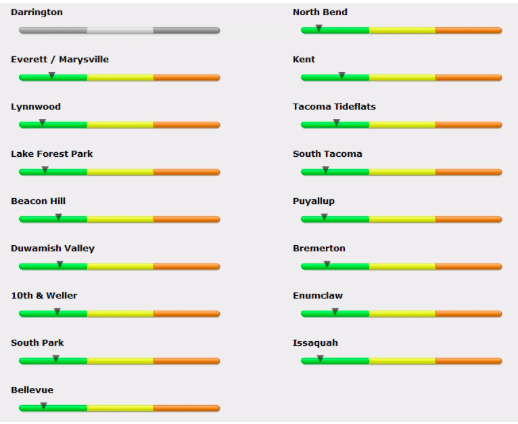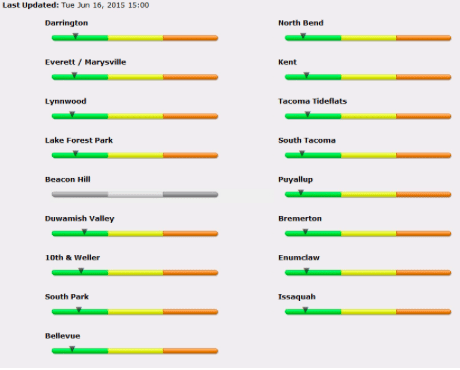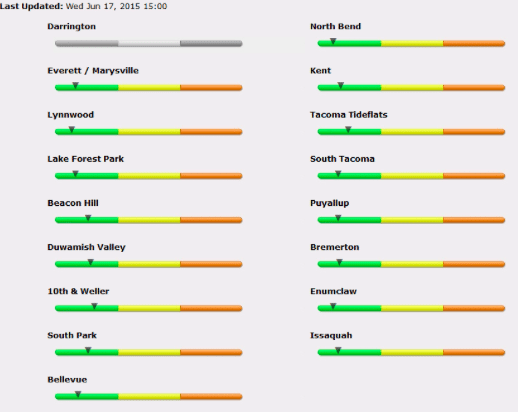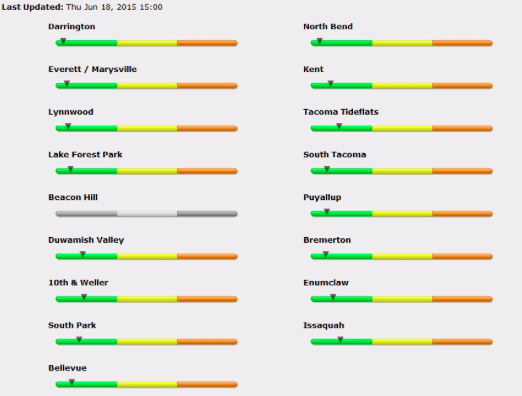 As you can see, in the four days Myers looked at, "not a single AQI reading in the Puget Sound region exceeded the mid-point of the green range." That's notwithstanding the fact that "high temperatures have averaged about eight degrees higher than average." Myer wrapped up his experiment by puncturing the reasoning of the left:
"Despite that, the risk to air quality is the latest justification for a costly and ineffective new government program pushed by the Governor and his allies in the left-wing environmental community.
"Why is the discussion about climate policy so averse to data? The current administration in Olympia has moved from claim to claim, changing its rationale when the claims have been falsified.
"Such game playing is destructive of science, of good public policy and of the environment. It incites mistrust of so-called "science" when politicians and activists make false claims in the name of "science." It undermines our ability to address real environmental problems when we waste resources chasing false problems. And it harms the environment, by taking limited funding away from real, if mundane, environmental solutions and giving them to trendy