Shift's latest Newsmaker Interview is with Dr. Carol M. Swain, a former Princeton and Vanderbilt University professor, respected political commentator, author, and leading critic of the liberal's racist "Critical Race Theory"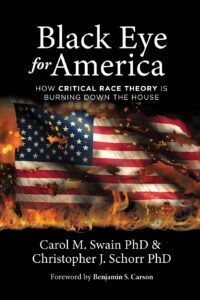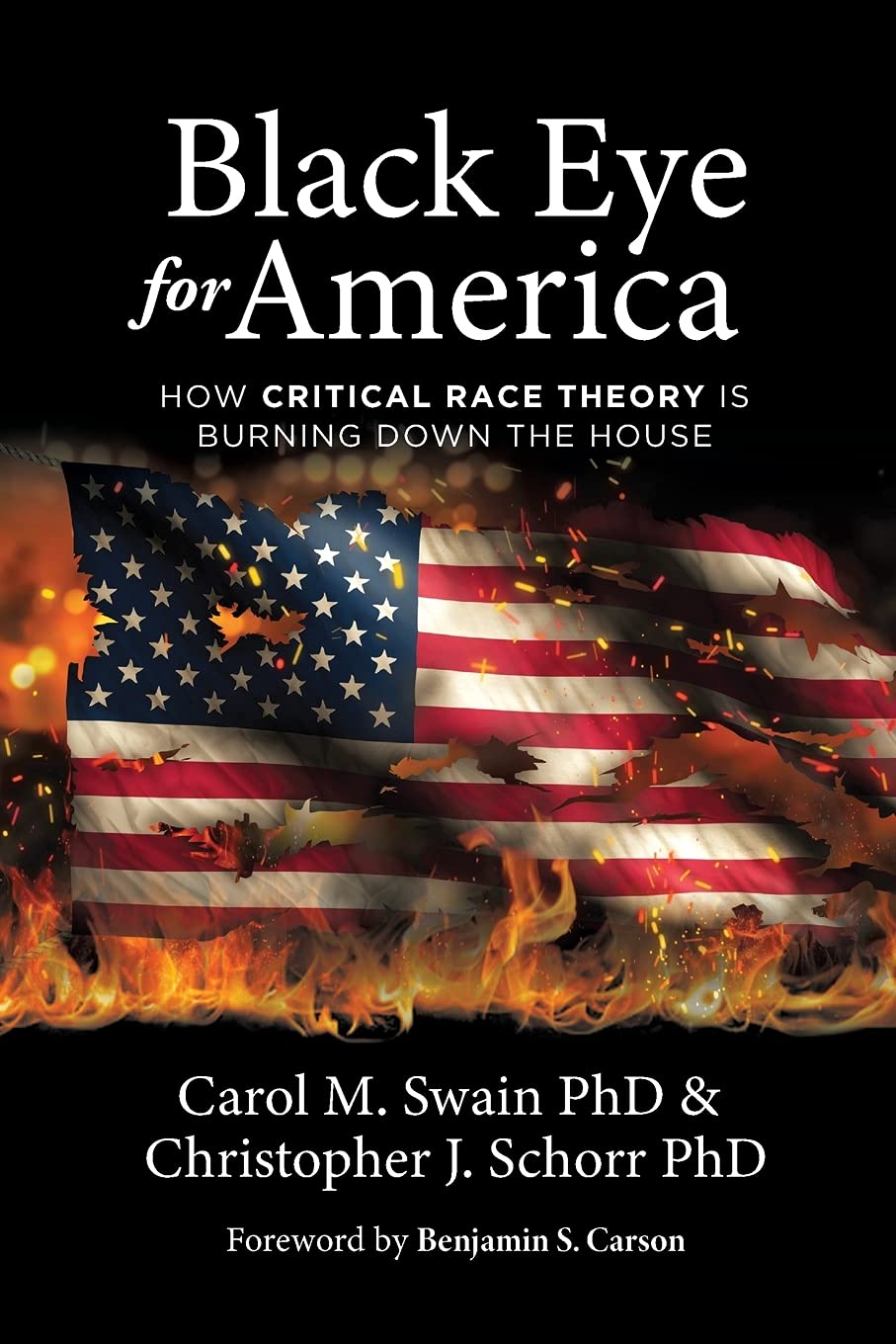 (CRT).  It was that announced today that Dr. Swain will be one of the featured speakers at the 2022 Roanoke Conference which will be gathering in-person on January 28th – 30th in beautiful Ocean Shores.  We speak with Dr. Swain about her new book (co-authored with Dr. Christopher J. Schorr) titled Black Eye for America in which she explains why CRT is racists, bad for America, and what we can do to counter its proliferation by liberal activists and institutions.  Dr, Swain describes to Shift readers how opposition to CRT was a leading factor in the Republican election victories two weeks ago in Virginia (her home state) and what she plans to discuss at the upcoming Roanoke Conference. 
"Critical Race Theory" is a term has suddenly appeared to many people during the past year. What is your definition of CRT and why is it important for people to learn about it?
Critical Race Theory (CRT) is a racist worldview that argues that white people have created a structural system that keeps them in power by oppressing racial and ethnic minorities. CRT divides society into white oppressors and oppressed minority victims. CRT has roots in cultural Marxism, post-Modernism, and critical legal studies.  Although it may appear to some people that CRT suddenly appeared in the last year, but Critical Race Theory has been around since the 1970s. It started in law schools and eventually affected every sector of our society.
According to CRT, only white people can be racist. Consequently, every white person is called to confess their racism,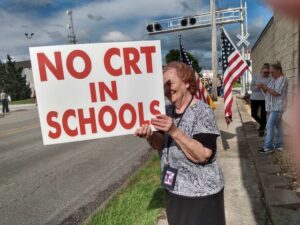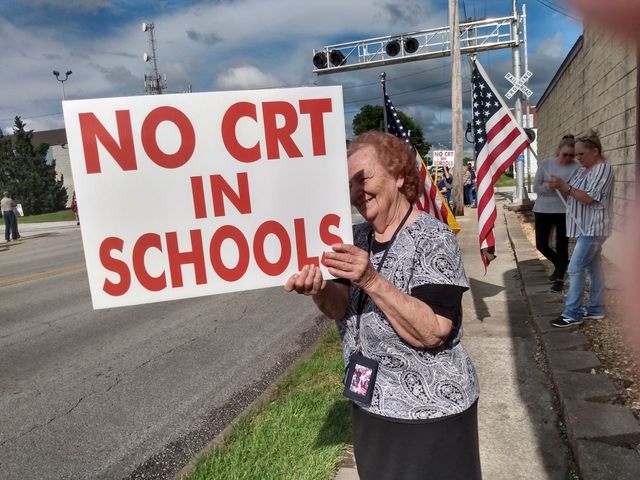 regardless of their past – even if they are descendants of abolitionists or those who risked their lives using their homes as stops along the underground railroad.  Actually, we should all be anti-racist.
CRT teaches minority children that they are permanent victims of systemic racism and that there are certain things that they cannot obtain.  For example, the concept of ethnomathematics argues that math itself is racist and that there are no right or wrong answers.  It teaches that minority students can derive different answers than their white peers. If this is taught by teachers who hold minority students to lower standards in math, science, reading, and English, it will automatically mean fewer opportunities for non-white children exposed to the racist double standards.
Fighting CRT is important because it is a civil rights issue affecting every sector of our society. This includes not just our educational institutions, but also the U.S. Military and medicine and science.
You recently published a book titled "Black Eye for America" (with Dr. Christopher J. Schorr), which can be described as a handbook on CRT for parents and activists. What were your objectives in writing the book?
I wrote my co-authored book, Black Eye for America: How Critical Race Theory is Burning Down the House, in response to a felt need of the American people. During the past year, I've been bombarded with phone calls, emails, and correspondence from parents, teachers, and policymakers seeking to understand and combat CRT.  Black Eye for America explains what CRT is, where it came from, how it manifests itself in our society.  We show how and why it is un-American. It runs counter to our Judeo-Christian values and traditions.  It also violates our civil rights laws and U.S. Constitution.
Black Eye for America has two chapters on strategy to equip activists to fight back against CRT. It also has a glossary, index and appendices that will be especially helpful for those who want to defeat CRT in all its various forms. Our goal was to empower parents, teachers, and policymakers who would like to get CRT out of their school and pass laws banning all forms of it.
What role did CRT play in the recent Republican victories in Virginia?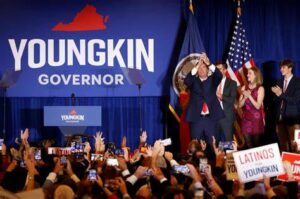 In the recent election, CRT united Virginians across racial, ethnic and political lines. The issue is having the same effect across our nation. It is bringing Americans together.  Americans know when racial injustices are taking place and it has resulted in coalitions that include immigrants and racial minorities who are saying "No" to the bullying, shaming, and denigration of our children.
In your book, you provide ten action items for people to "fight back" against CRT. Included in your suggestions is "standing up to big tech."  What role has social media giants like Facebook and Twitter played in spreading CRT in our society and what can an individual do to fight back against the tech giants?
Big tech has a double standard that suppresses information that conservatives need to know and share to be effective citizens.  The double standard allows the voices of progressives to go unchallenged as its thought leaders use their platforms to demonize conservatives. Big tech believes it has the sole right to determine what is hate speech. And often, what they treat as hate speech is rooted in Judeo-Christian values
I believe the solution is not voluntarily getting off Twitter, Facebook or YouTube. Let them kick us off. We need conservative social media alternatives, but also need to stay engaged with liberal media as long as possible. It is our opportunity to educate people on the political left.
Finally, we look forward to hearing from you at the 2022 Roanoke Conference.  What will be theme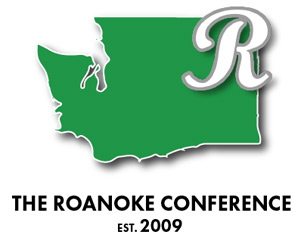 of your presentation at the conference?
Our nation is changing rapidly. I plan to speak about CRT during the conference, but it will be in the context of whatever is happening in our nation at that given moment.
For more information on Dr. Swain, please visit her website.
For more information, and to register for the 2022 Roanoke Conference, please visit its website.