Democrat fundraiser and Employment Security Department (ESD) Commissioner Suzi Levine last week stood alongside the man who picked her for the job (Governor Jay Inslee) and announced a victory.  ESD had finally cleared the unemployment backlog of over 81,000 unemployment claims which had been piling up, with people waiting for their benefits, since the beginning of March.
However, Inslee and Levine have not been honest with the taxpayers of Washington about this "victory", but instead deliberately changed the reporting rules to make themselves look better.
In typical Democrat rhetoric, Suzi Levine claimed 'milestone met', but neglected to mention that she had instructed her employees to remove the protective review and audit restrictions on unemployment claims. This allowed ESD to pay out quickly, even on claims that were fraudulent. Normal ESD review includes an investigation for unemployment claims, but the review was removed and ESD employees were told to approve so-called "quit claims", without investigation of why the employee quit.
In effect, Inslee and LeVine lowered the bar so they could hit their self-imposed political target of clearing the backlogged claims. They cheated and Washington taxpayers will end up footing the bill for claims that would normally have been rejected.
In a Shift exclusive, we are able to reveal the new guidelines, in which ESD instructs its employees to essentially automatically approve unemployment claims, to divert attention from Jay Inslee's and Suzi Levine's failure to stop the largest taxpayer heist in history.
According to our source, during a call with ESD employees on Thursday July 30, the ESD department directors complained about the instructions from leadership, which required ESD employees to 'allow' claims that may be fraudulent, despite the directors' better judgement. The directors felt this would place ESD in a position of defending itself – yet again – from the fraudulent loss of taxpayer dollars.
A copy of the revised, no-restriction, claimant quit table is below.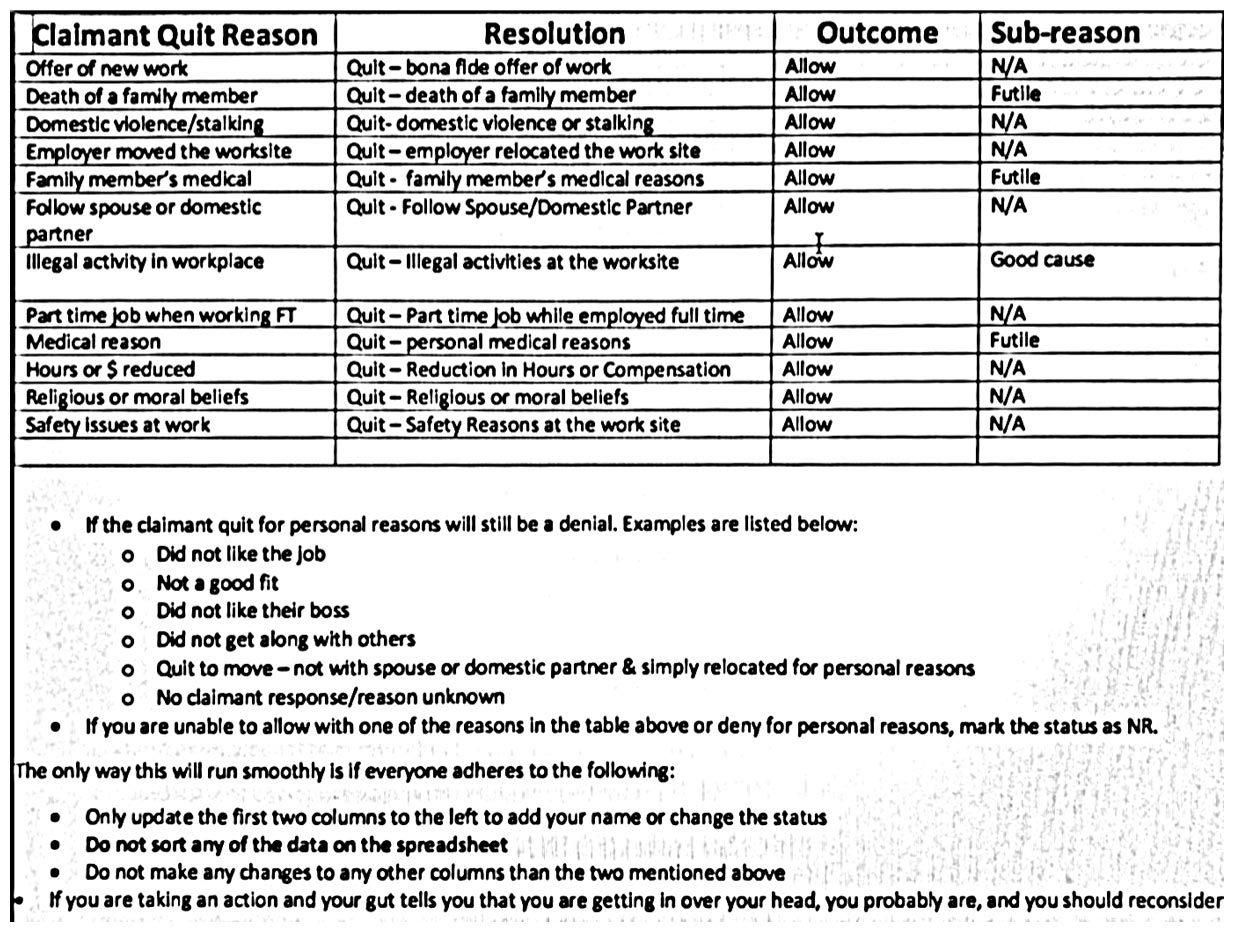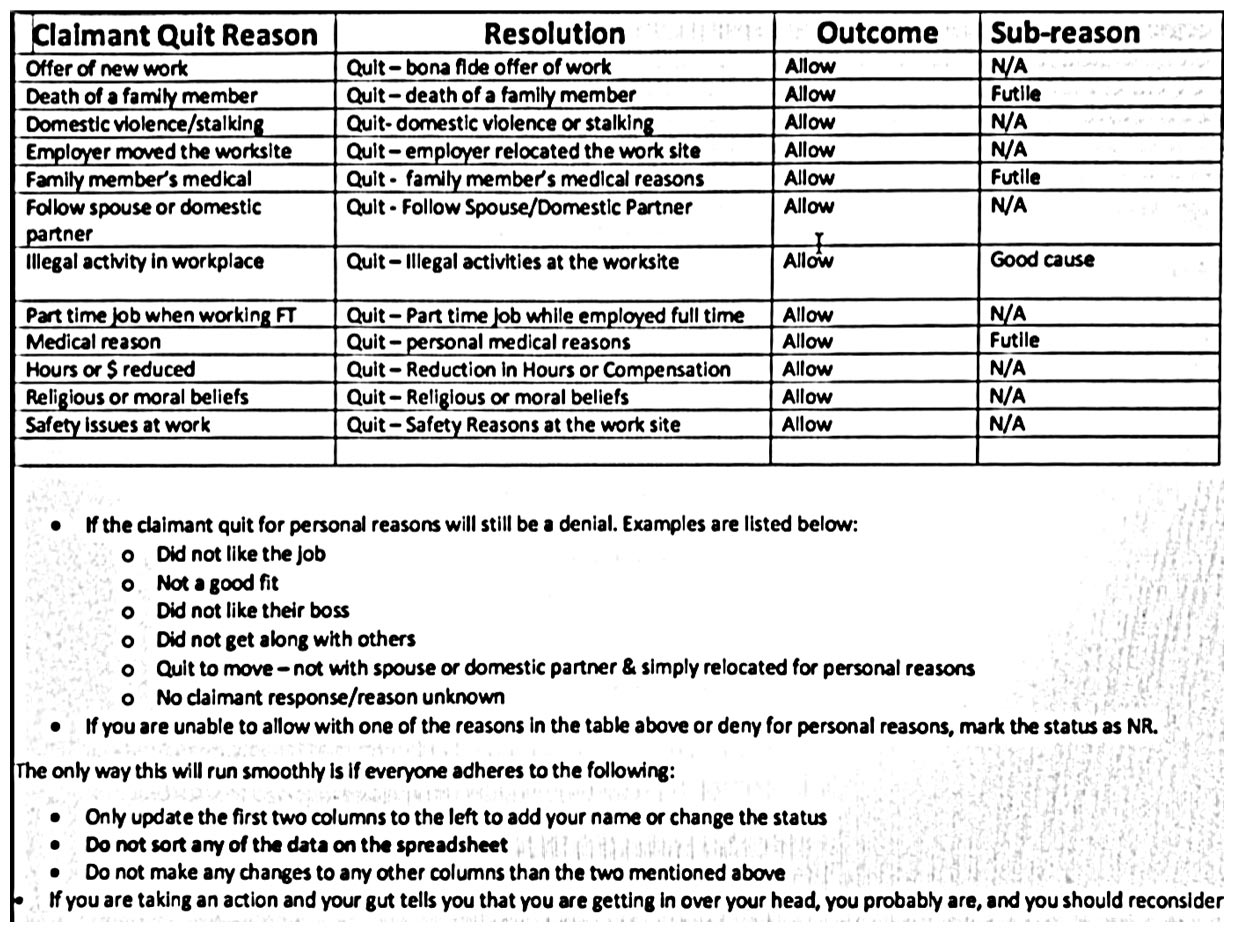 LeVine and, by proxy, her boss Inslee have been caught in a deceptive scheme trying to cover up ESD's inability to both process unemployment claims quickly and prevent fraud in the Washington unemployment fund. By removing the claimant review restrictions, there will be more fraud and payouts on benefit claims that would not normally qualify.
With results like these, for any other manager or employee, they would have been fired on the spot. Inslee refuses to hold LeVine accountable, and claims she is doing a great job.
All of this so that Inslee and LeVine could go on TV and claim victory.
Jay Inslee needs to explain himself immediately and the behavior of his appointee, Suzi Levine. Inslee and Levine could again be costing the taxpayers of Washington State millions of dollars, and should be held accountable, now.