Desperate Democrats like Jay Inslee and Suzan DelBene have latched on to a new strategy in hopes of motivating their reluctant supporters to open their wallets and give money: fake fundraising deadlines. We can only assume that Tracey Newman — the fundraising consultant for both the Inslee and DelBene campaigns — resorted to this rather pathetic strategy after realizing there is nothing in the two candidates respective records that she could use to promote them.
Here are a couple of examples: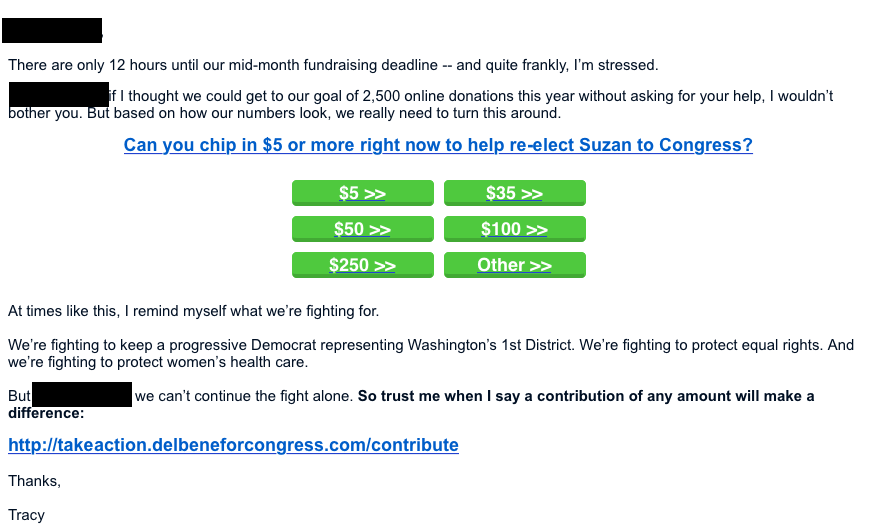 Just to be clear, there are no "mid-month" fundraising deadlines for either federal or statewide candidates.
DelBene spent more than $2.8 million of her own money on her 2012 campaign to first get elected to Congress. Perhaps, rather than make up nonexistent fundraising deadlines, she could write another check to her campaign.
As for Inslee, given his recent desperation, it's not surprising that he would resort to such a fake tactic. There is little about Inslee that would motivate people to donate to him – and that's something his campaign has struggled with, and will continue to struggle with, throughout this election cycle.