Being soft on crime is nothing new for Olympia Democrats, so State Representative My-Linh Thai's legislation (House Bill 1202) to allow criminals who feel upset (or even mildly annoyed) for getting arrested to file a lawsuit against the arresting officer and their police agencies in order to win the lottery with a payday of government money, is no surprise.
Far-Left Rep. Thai believes that a criminal committing a crime, evading police, and finally getting caught is enough justification for the bad guy to be allowed to sue the officer for the discomfort of the arrest and really messing up their weekend.
In a recent opinion piece (and that's all it is, as it has no basis in reality) Rep. Thai attempts to justify her soft-on-crime approach to dealing with hardened criminals by highlighting the completely unconnected fact that she is an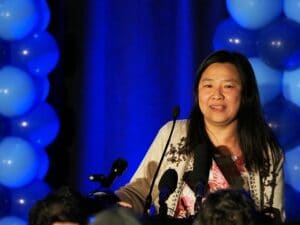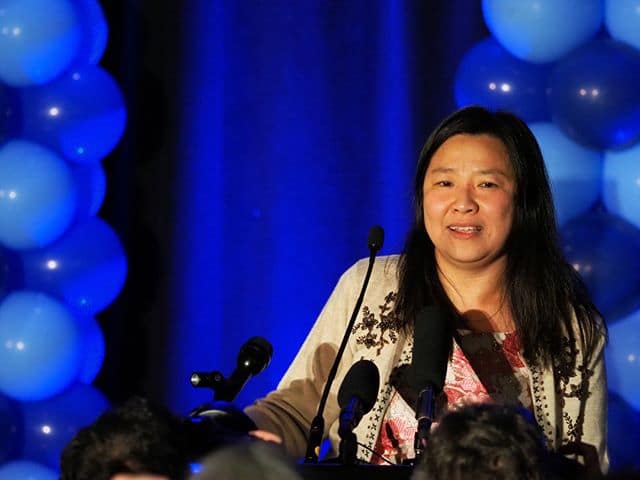 immigrant. What Thai's immigration status has got to do with criminal activity is lost on us here at Shift, and among most rational people.
The real issue isn't Rep. Thai's immigration status (and her wild idea that it makes her an expert on crime), but her typical Democrat lack of understanding about the incredibly difficult job law enforcement has dealing with career criminals. These are people, like a couple Democrat legislators we know, who will do anything they can to avoid arrest and punishment for the crimes they commit. (Former Democrat Legislator/State Treasurer Troy Kelley comes to mind here, as does former Democrat Legislator/Seattle Mayor Ed Murray, and the list goes on.)
When criminals who are attempting to escape arrest after committing their crimes are apprehended, it sometimes requires some vigor on behalf of the arresting officer to avoid being shot stabbed or generally assaulted. Instead of defending themselves, the new norm from Rep. Thai and her Democrat supporters is to allow the arrested criminal to sue for damages.
An officer touches you where you don't want them to, while you are punching them in the face to avoid arrest? No problem, according to Rep. Thai – you can sue for millions of taxpayer dollars (and maybe even win a free set of steak knives)!
Of course, there are plenty of ambulance-chasing lawyers willing to jump in and share in that settlement money.
On one hand, Rep. Thai says she has "great respect for the men and women in uniform", and on the other hand she claims that only civil penalties will keep the police honest.
Talk about speaking out both sides of your mouth.
Rep. Thai, in the opinion piece, uses the extreme case of an officer who went bad to paint all law enforcement as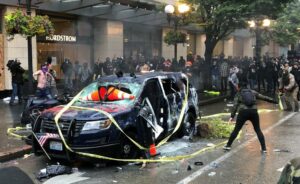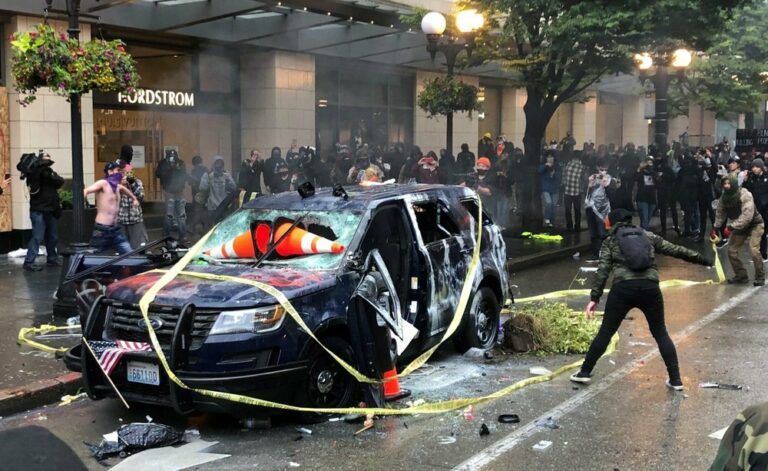 potential criminals. She claims that without the lawyers waiting in the wings to file lawsuits at the first slightly offensive word out of their mouths, the police are doomed to fail in their roles as peacekeepers.
In Rep. Thai's own words, "There will be opposition to this and other efforts to boost accountability". In her hometown of Bellevue, the officers will take the high road and still respond to calls of help if Rep. Thai was ever run into the criminal element, but it's a shame she doesn't realize the very peace and safety she enjoys is provided by the officers she is currently attacking.
And, since she likes to focus on her immigrant status, remember that in Rep. Thai's home country of Vietnam, crime is a rampant disease. Unfortunately, now she, and her Democrat-sponsored policies of reducing penalties to give criminals a path to riches, will drive the crime rate even higher here in Washington.