Democrat State Representatives in Washington voted down lowering taxes for many families today when they voted against Representative Drew Stokesbary's amendment to SHB 1843.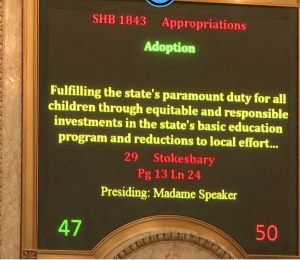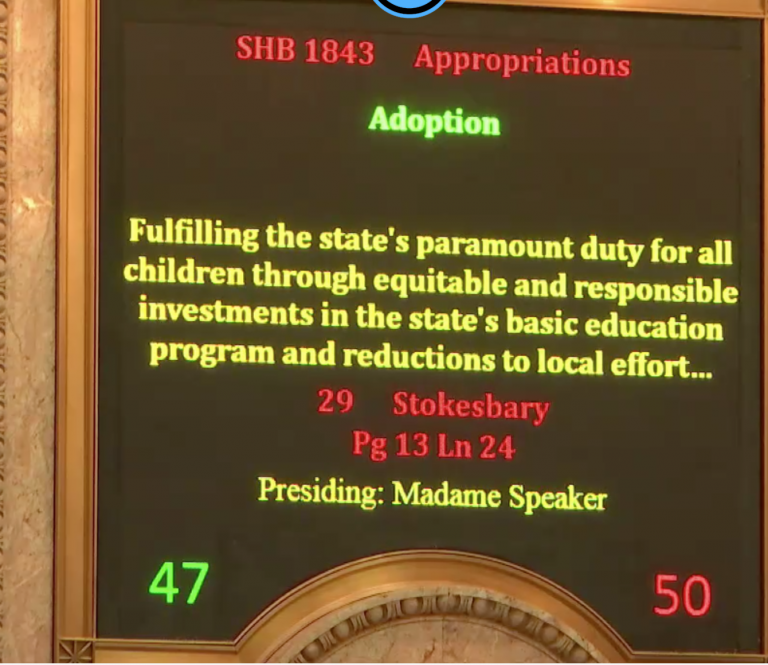 To help put the vote into some perspective, here are a few of the financial ramifications of the vote. State Rep. Pat Sullivan (D-47) voted against a $1.20 levy reduction for Auburn School District families – against an average $300 of savings for the typical homeowner. Sullivan voting against the amendment also cost Kent School District homeowners the chance to see a $1.16 levy reduction, meaning he cost Kent families an average of $330 in savings.
Representatives Mike Pellicciotti (D-30) and Kristine Reeves (D-30) cost Federal Way School District families a $1.39 cut to their levy and an average of $350 per homeowner in yearly savings.
As we've tweeted earlier today, the proposal from the Washington State House Democrats is only serving wealthy schools – making rich schools richer and poor schools poorer. Democrats refuse to look for an actual solution to the McCleary decision and insist upon relying upon inequitable levies to fund education.
State Rep. Stokesbary (R-31) did a good job explaining in a recent hearing why the Democrats' reliance on inequitable levy funding is bad for our students and families.