Liberal public safety policies are resulting in skyrocketing crime rates, and residents in Tacoma's Hilltop neighborhood are fed up.  
After Democrats in the Washington State Legislature rewarded violent liberal rioters by caving into their demands to make the state a more comfortable place to be a criminal – when they passed the Democrat-only 2021 "police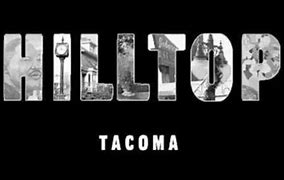 reform" package – crime rates dramatically increased throughout the state.  Some lower- and middle- income communities, like Tacoma's Hilltop neighborhood, have experienced the increase more than others. Assaults are up in this blue collar neighborhood by 24% and burglaries have increased 91%.
Hilltop business owners and residents are growing increasingly frustrated by the rise in crime caused by the Democrats' decision to be more sympathetic to the needs of the criminals than to the pain of the victims.
The community leaders recently sent a letter to Tacoma city leaders stating their belief that a large homeless encampment is the source of much of the crime. They have asked for some additional lighting and sidewalk improvements and for more police to patrol their community.
It is interesting to see the ironic silver lining of stories such as this one.  Liberals violently rioting and illegally taking over a Seattle neighborhood, and demanding severe restrictions of police departments, has resulted in a sharp increase in crime.  This in turn has caused a growing appreciation for police departments and the public safety they provide – especially in lower- and middle- income neighborhoods.
Liberal activists received short-term victories after their riots when liberal and Democrat politicians caved into their demands and defunded police departments and passed reckless "police reform" packages. Their anti-police hate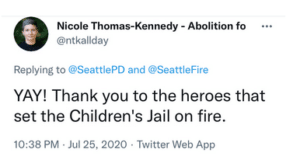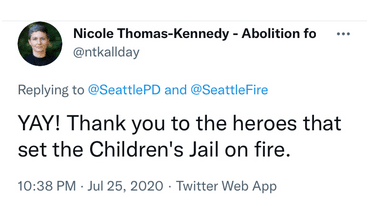 speech became part of the Democrat Party's lexicon as the King County Democrats and the Washington State Democrat Party Chair Tina Podlodowski supported a candidate for Seattle City Attorney (the now almost forgotten Nicole Thomas-Kennedy) who made repetitive disgusting tweets supporting rioters and wishing cops would die.
Yet in the long run it appears the liberals have lost the battle. Support for law enforcement has grown (especially in communities like Tacoma's Hilltop neighborhood and Seattle's Rainier Valley where Democrats have long received strong support) and the liberal politicians who supported the activists' positions (like former Seattle City Attorney Peter Holmes and former Seattle City Council President Lorena Gonzalez) have been voted out of office. Other liberal politicians have seen the writing on the wall (such as the "architect" of the Democrats' "police reform" legislative package, Representative Jesse Johnson) and have suddenly decided to retire before being thrown out of office.
There are now some "moderate" Democrats who are attempting to distance themselves from the radical positions of their party as they fear a "bloodbath" in this November's elections. Yet it may be too late for them to win back the trust of the public.  They should have condemned the political violence being conducted by their supporters as it was taking place. They should have voted against the radical "police reform" bills.  They should have condemned their own party leaders who supported the hate-filled campaign of Nicole Thomas-Kennedy last November.  Instead the "moderates" chose to stay silent (except for a few retired politicians like former Governors Christine Gregoire and Gary Locke)
The Democrats appear to have shot themselves in the foot with their irresponsible public safety measures. Ironically, there are no longer enough police on duty to protect the Democrats from themselves.