Democrats have no problem attacking their own whenever and wherever any trace of dissent is present. That, at least, is what appears to be happening with top Democrat Senator Chuck Schumer for opposing President Obama's Iran deal.
Schumer said of the Iran deal, "I believe Iran will not change, and under this agreement, it will be able to achieve its dual goals of eliminating sanctions while ultimately retaining its nuclear and non-nuclear power." Democrats are now labeling Schumer as a warmonger for his stance. A recent email from a Democrat organization asks supporters to sign a petition telling Schumer not to start a war with Iran. The email reads,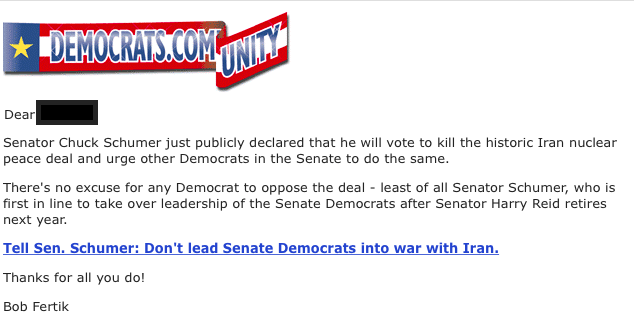 Democrats have even launched a hash tag—#WarmongerChuck— on the subject in an effort to make their point.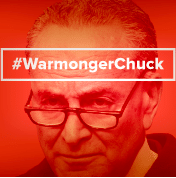 Schumer dealt a blow to the legitimacy of Obama's Iran deal when he stated his opposition. His stance illuminated the shocking flaws associated with the deal. Schumer's opposition may cost him the top spot as Senate Minority Leader when Harry Reid retires next year. Notably, more top Democrats are jumping ship on the Iran deal—most recently Rep. Brad Sherman, the second-ranking Democrat on the House Foreign Affairs Committee.