State Senator Karen Fraser is just another Democrat running for lieutenant governor. Having served 27 years in the state Legislature, it's safe to say she is a career politician, and is looking for a bit of a pension bump.
Unfortunately for Fraser, the decades spent as a politician hasn't done much to train her in the ways of smart campaigning. That's likely because she is from Olympia and (with a "D" behind her name) did not have to do much to convince voters to vote for her.
Fraser's lack of real campaign experience shows. Take this rather pathetic email begging for campaign volunteers as an example: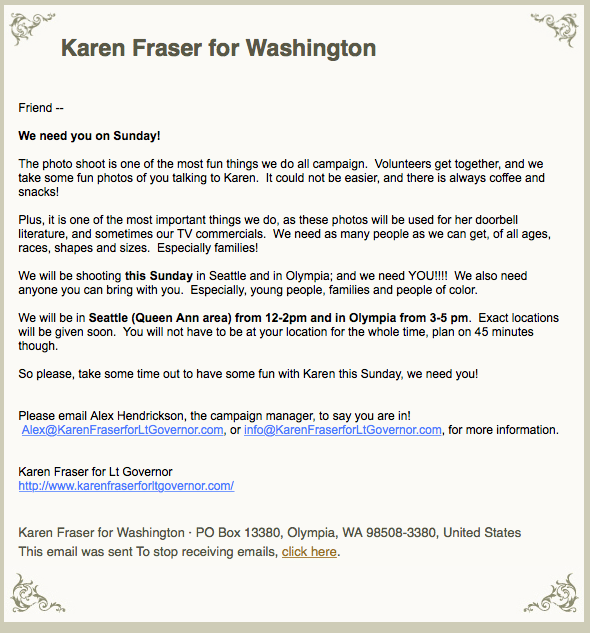 The email actually says that Fraser needs "as many people as we can get, of all ages, races, shapes and sizes." And, "We also need anyone you can bring with you. Especially, young people, families and people of color."
Just to be clear, Fraser's campaign actually sent out an email asking for people of all "shapes and sizes" and for "people of color" to volunteer for her "fun photos."
All those years skating into the state Legislature due to her main qualification being that she was an Olympia Democrat have not been good for Fraser's campaign experience. And, it shows.