Shift's Newsmaker Interview is with Julie Barrett, the founder of the new grassroots organization Conservative Ladies of Washington (CLW).  With the end of the 2022 legislative session, Shift will begin to focus more attention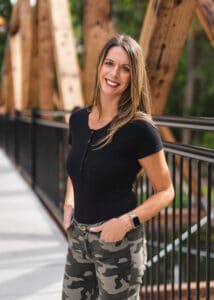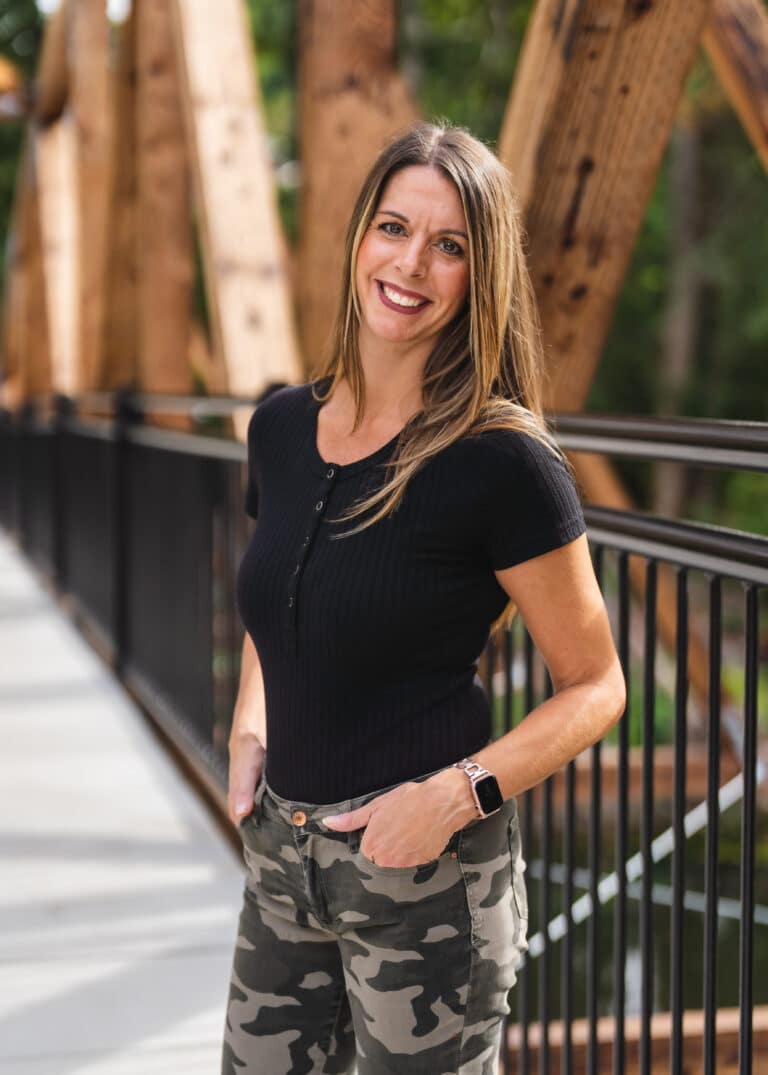 on candidates, campaigns, and organizations who view the November elections as an opportunity for those who are Center to Right on the political spectrum to unite to end the reckless and expensive policies which Democrats have imposed on our communities and our state.
Barrett became involved politically in November of 2019 when she created the Facebook group Conservative Ladies of Washington, and the group rapidly grew as Governor Jay Inslee unilaterally imposed COVID restrictions on Washington residents and liberal activists violently rioted in Seattle.  CLW is no longer just a social media group, it has evolved into an active grassroots organizations becoming involved in many important issues, such as education and supporting law enforcement.  CLW has encouraged members to become active at the local and state level by testifying at hearings, organizing support or opposition to proposed policies, and becoming involved in campaigns.
First, please tell us about Conservative Ladies of Washington and what led you to form the organization?
I have never been particularly political. I voted for the first time in 2004 because I was working for a nonprofit organization that was very involved in politics and government and my boss told me I had to vote. I voted for John Kerry for President and Dino Rossi for Governor. To say I was uninformed and confused would be an understatement. In the weeks following the election I watched as not one, but two recounts were done in the Washington governor's race and felt like the Democrats would just keep counting the votes until they got the result they wanted. My vote didn't count. Got it.
I didn't vote again until 2016 and I only voted for Donald Trump. The 2016 Presidential election really woke me up to what was happening in our country, and it became clear we were on a fast track to losing the America we know and love. I was quite outspoken, albeit respectfully so, on Facebook groups about my views and found that the neighborhood groups, including the school district, were not very tolerant. I got kicked out of all the groups and so I decided to start my own. In November 2019, I created the Conservative Ladies of Washington Facebook group as a space for my conservative girlfriends to talk about issues that mattered to them, connect with likeminded women, and hopefully meet in person.
A few months later we had COVID lockdowns which brought more ladies to our group. Then the riots following the death of George Floyd brought more ladies to the group. By fall we had about 2000 ladies in our Facebook group. I didn't know Washington had 2000 conservative ladies!
This group wasn't your average Facebook group. It has always been important to me that it be a resource for ladies to learn about what is going on and how we can take action to create change. That fall, at the encouragement of my husband, I decided to make it an actual organization that would have a website with resources, events, and other opportunities for women (and men too) to make a different in Washington.
CLW was brought to our attention due to your grassroots work in education.  What has been the focus of your efforts on that issue?
I believe the education of our children is a top priority in our society. As a mom of four high school students, I have watched firsthand how quickly education is changing and how leftist ideology is being woven into every aspect of the school experience. We've got CRT (Critical Race Theory), CSE (Comprehensive Sex Ed) and even healthcare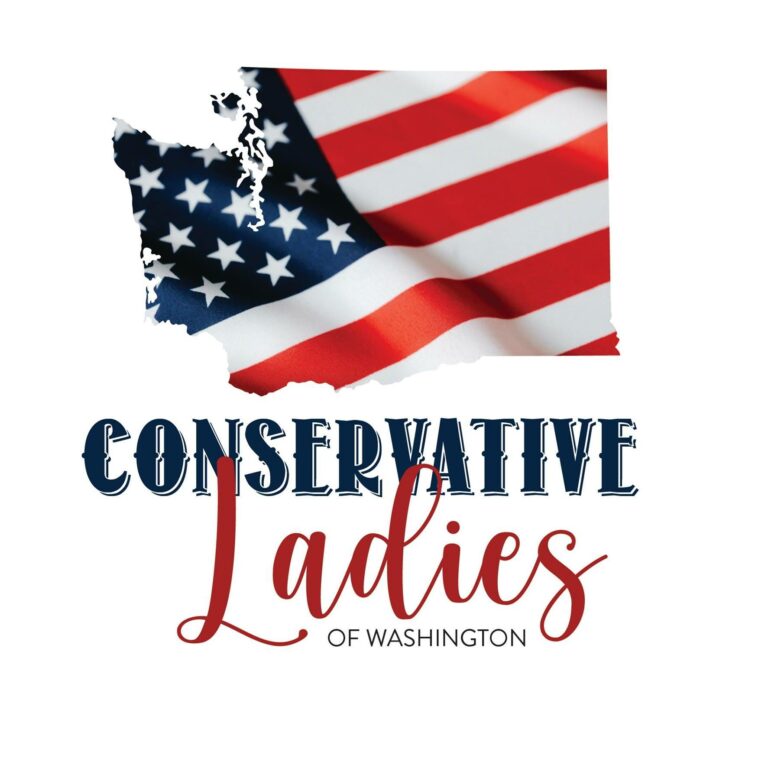 happening in our schools. We are seeing the schools and the teacher's union taking on roles that should be left to parents. And they believe it is their right to do this. I really believe that our government schools are beyond repair.
To that end, we have been learning about what our legislators are working on in regard to school choice and curriculum that can give families and students more options and protections. This last session, we gave a great deal of effort to stopping the funding of bills that would give funding to empty student seats like HB-1590, which did pass. We opposed several different school funding bills for healthcare and mental health care. We also opposed SB-5735 which would have allowed for asynchronous learning hours to count as regular hours. Fortunately, this bill never made it out of committee.
Putting a stop to the indoctrination of our children will continue to be a focus for CLW. We are working to inform parents, so they know what is happening in our schools. I tell people: "Get your kids out of public schools but stay in the fight." We need all citizens to show up to school board meetings, to impact legislation by writing their representatives, testifying, and signing in on bills being heard. This was our first legislative session as an organization, so we will spend the next several months devising our strategy and game plan for the 2023 session. In addition to fighting what's currently happening, we will be working with legislators on bills that will fund students, not systems, giving families more choices in education.
In looking through your materials, it appears CLW is involved in a wide variety of issues. One that impacts nearly everyone's life is public safety, where you have been a strong advocate of the police. What changes do you believe need to be made to make our community safer?
We strongly support our law enforcement and their families. The 2021 legislative session brought terrible laws that impacted the ability of our law enforcement to protect our communities. We've seen the impact of these laws with a rise in crime and violence in our communities across the state. The 2022 session brought a few changes to help reverse the damage done in '21, but it doesn't go nearly far enough. When I testified on some of these police bills during the session, I specifically asked our legislators to work with our law enforcement community to design laws that will allow them to make our state safer. I know the Republican side is already doing this, but I think it's very important that we demand the Democrats to do the same.
In addition to legislation allowing law enforcement to do their jobs we also need to hold criminals accountable. The "catch and release" happening in Seattle and other areas around the state is creating chaos and anarchy that is visibly destroying our beautiful state. We can't afford to keep electing "soft on crime" progressives if we have any chance of restoring our beautiful state.
Will CLW be active in the 2022 elections.  If so, how?
For anything to change, we need Republicans to take the majority in our state legislature. We realize this is a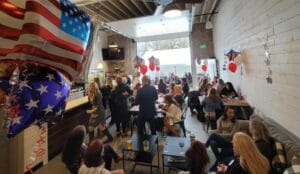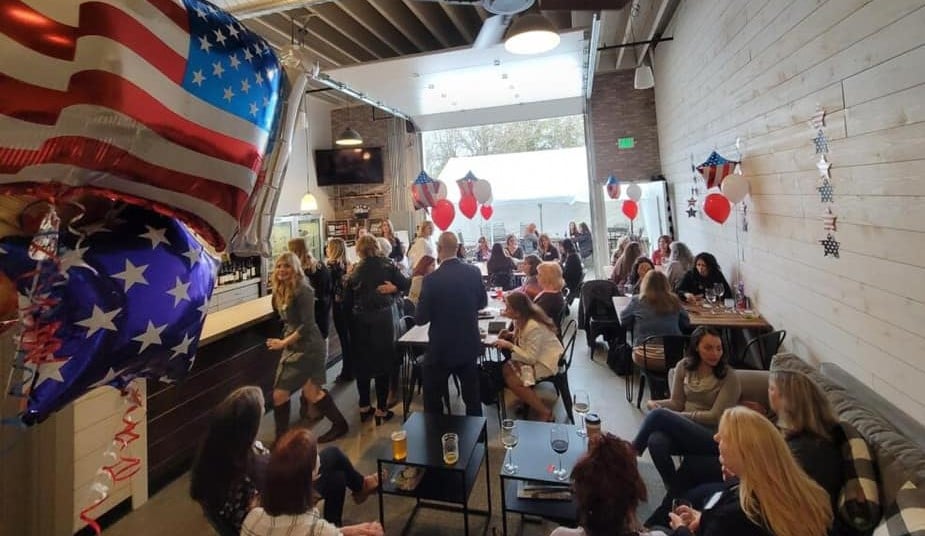 marathon, not a sprint. We will be working to identify seats that have a good chance of flipping red and working with the Republican candidates running for those seats by volunteering, helping fundraise, sign waiving, but most of all, using social media to influence and inform voters. There are so many people that don't have a clue what's going on in our government. We need to educate and create awareness, with people who, like I used to be, aren't particularly political. That's what we're working to do through social media, in-person and virtual events.
How can people learn more about your organization and how can they join in your efforts?
Our website is the best place to connect with us. We keep our content current and relevant and aim to be a resource for politics and current issues. The best way to get involved is to become a subscribing member of CLW – and for ladies who have men in their lives who are looking to get involved, many of our events include the guys. www.conservativeladiesofwa.com