Shift spoke with Discovery Institute Co-Founder and Chairman of the Board Bruce Chapman regarding his recent op-ed in the Wall Street Journal on the nation's mental health problems and how Washington State under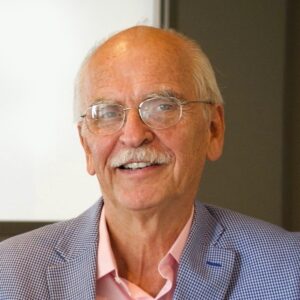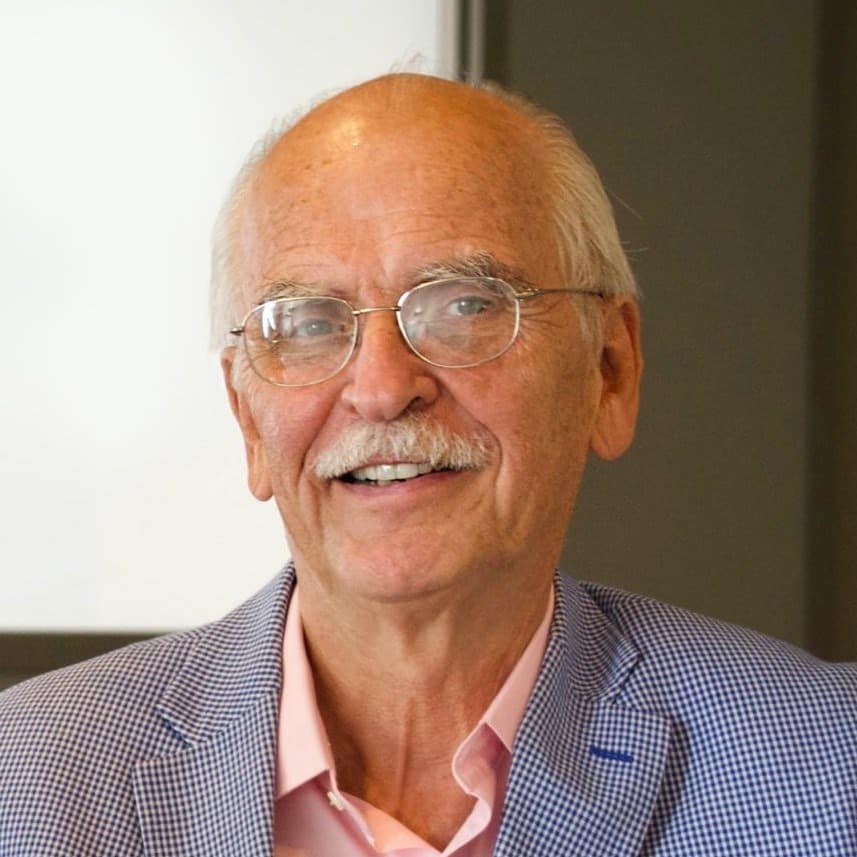 the Democrats has failed to provide the resources to adequately help those who are suffering. Chapman was elected to serve on the Seattle City Council (back when diversity of thought was still allowed at Seattle City Hall) and as Washington Secretary of State before being picked by President Ronald Reagan to serve as the Director of the U.S. Census Bureau.
Chapman's WSJ article focused on what needs to be done at the federal level (where U.S. Representative Cathy McMorris Rodgers has become a strong advocate) to improve our treatment of mental health issues.  In our discussion with Chapman we focused on what needs to be done at the state level where both Western State Hospital and Eastern State Hospital have faced serious setbacks during the Inslee Administration. Chapman provides his thoughts on what needs to be done, provides advice to Republicans on what they should do if they gain control of the legislature this fall, and details what the public can do to raise the awareness of mental issues.
You recently wrote an op-ed for the Wall Street Journal on the problem of mental health from a national perspective. Is the Biden Administration doing enough to help those who are suffering from mental illness?
Anyone can see it: untreated severe mental illness is a major social problem in America; and under the Biden Administration the problem is getting worse. It is a sizable component of the homelessness phenomenon and frequently intersects with drug abuse, growing petty crime and random acts of violence in schools, subways and stores. It contributes to rising rates of suicide.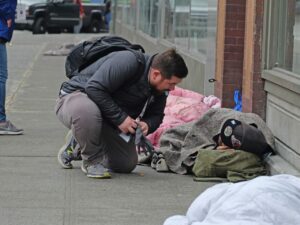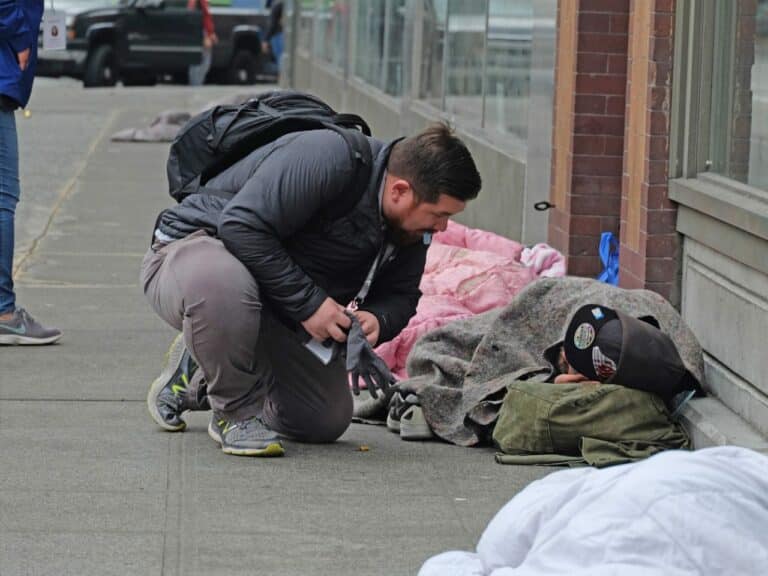 States are responsible for care of the mentally ill, but with the passage of the 1965 Medicaid Act the federal government used its funding to encourage states to deinstitutionalize people with severe mental illness and send them for care to community facilities. It did that by funding outpatient treatment for mental illness, but not care (with a few exceptions) for patients at psychiatric care hospitals. But deinstitutionalization went much too far. Community care, with group homes and the like, has mostly failed and often the people Medicaid was supposed to help wind up on the streets, in emergency rooms of local hospitals and in local jails and state prisons. There are now three times as many mental cases in prisons in America as in state psychiatric hospitals. Few are getting the care they need to heal and re-enter society safely.
Most of the seriously mentally ill that are neglected are poor. The higher income people often have insurance for private care, though that, too, is inadequate. Mental health generally is underfunded, but what we get is chiefly support for people with lesser (though real) mental health problems, not the seriously ill.
There appear to be many problems at the state level with the federal government decertifying Western State Hospital and there have been many problems at Eastern State Hospital as well.  Is the state doing enough to help those with mental illness?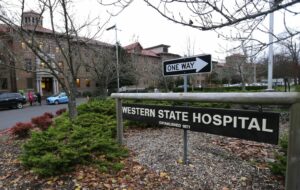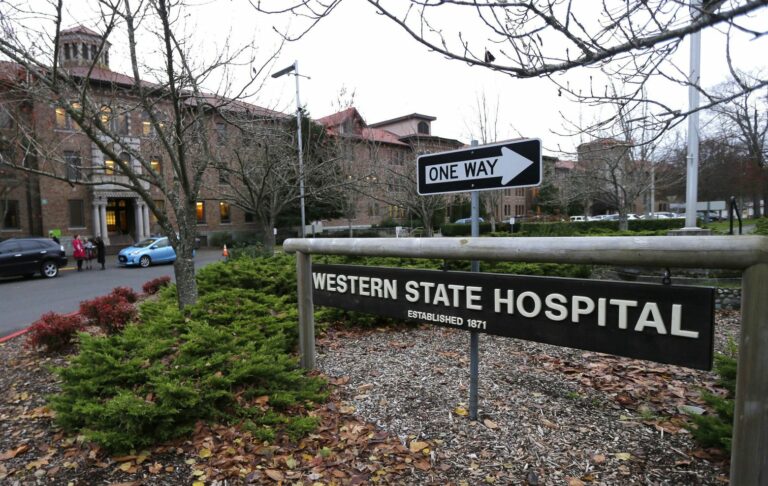 The state under Jay Inslee has a dismal record on treating the mentally ill. Instead of expanding care for people with non-criminal psychiatric problems—the suicidal, the gravely depressed, the bi-polar, etc.—Governor Inslee actually is moving more people in those categories to community facilities, though those often lack sufficient professional psychiatric care and people wind up on the streets.  There is a need for more "forensic" beds at Western, all right, but Governor Inslee is creating room for those with criminal records at the expense of those without criminal records.
There could be new leadership in the state legislature after the 2022 elections.  What would you tell them needs to be done to move forward on treating the mentally ill?
We need legislative leaders and candidates to wake up to this issue. People do care about the subject, especially when they learn how it affects other issues, too, as I mentioned, from homelessness to rising crime to suicide. When voters ask about such issues, tell about this aspect of them.
Why has there been such resistance to help mental patients in our political process? Is it simply a matter of priorities or is it lack of awareness of what needs to be done?
Democrats have been derelict on the issue, probably because they can't see votes in it. Also, many supposed advocates of social justice oppose even the most obvious cases of involuntary commitments. They also downplay the role of mental illness and drug abuse in the homelessness problem and over-emphasize the supposed solution of subsidized housing.
Republicans have been better in promoting reforms and supporting increases in state funding for mental illness at all levels, especially in our state hospitals. But it clearly is not enough. Judges cannot send a person for care—even involuntary commitment where a person is a clear danger to himself or to others—if the beds and staff are not available. Among other things, our state universities should be working to get more professionally trained medical personnel. Yes, it will cost money, but this is one area where voters understand that these problems are real, serious and affect us all. It's also part of a long-standing, constitutionally-mandated state responsibility.
There is also a management issue—from the top down. If Republicans gain a state legislative chamber next fall they should organize oversight hearings on the state mental hospitals—and the whole state program on mental illness. Shine a light on this gross state abdication of care for vulnerable and genuinely needy people. On a per capita basis, Washington State has only five percent as many state psychiatric hospital beds as it had a half century ago. Community care could not and did not make up the difference. State officials need to be held to account for this tremendous loss.
Tell us what the Discovery Institute is doing on the mental health issue?


We now have a great team of scholars and writers on this project within our Center for Wealth and Poverty. In a few weeks we are going to produce a report to Congress on actions that should be taken to care the severely mentally ill. It will include a change in Medicaid funding to allow direct aid for psychiatric care at state hospitals. It will seek federal support for states to revise and support conservatorship laws to allow seriously ill people to get care if they are a demonstrable danger to themselves or others. This must be done with civil liberty considerations, but it Is no help to a deranged person to allow him to harm himself or others. It will call for the National Institute of Mental Health to revise its priorities to give more practical help to people in need.
Fortunately, Washington State has provided Congress with a national champion on the mental illness issue, Rep. Cathy McMorris Rogers of Spokane.  She stands in line to chair the key committee dealing with mental illness if Republicans take the US House this fall. Discovery Institute will send our ideas and information directly to her, and also to members such as Reps. French Hill of Arkansas and Andy Carr of Kentucky, and to Sen. Tim Scott of South Carolina, with whom we are in touch.
Frankly, there is more Republican leadership now on this issue than at any recent time.  Democrats should get on board, but they haven't. Yes, they will support "mental health" assistance to the states, as the recent gun law provides, but that aid winds up in services that barely touch the problems of severely mentally ill people.
What can our readers do to if they want to find out more or get involved?
Inside Discovery's Center on Wealth and Poverty we now have a site, fixhomelessness.org, where you can follow our team and the issues. You can also talk to your legislative and congressional candidates and urge their support. Letters to the editor also might help raise this issue's importance on the political agenda.