Shift's Newsmaker Interview is with Brandi Kruse, the creator and host of the local political podcast "[un]Divided."  In just over a decade in the Seattle market, the native Minnesotan distinguished herself (at KIRO Newsradio and Q13 News) as a journalist who held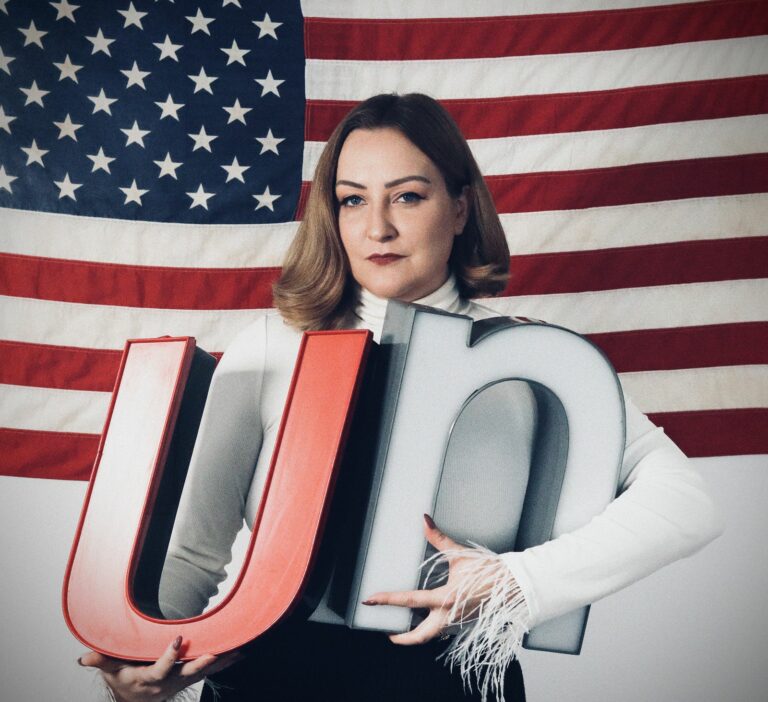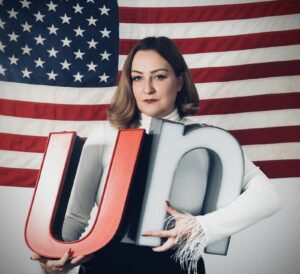 powerful political figures accountable. Sadly, this approach is not the norm among local reporters who often regurgitate the media releases of liberal officials and are unwilling to ask the necessary tough questions. In late 2021 Kruse surprised many people when she announced her departure from Q13 to launch her "[un]Divided" venture.
In her interview, Kruse shared her thoughts on the creation of her podcast and the growing trend of independent journalism.  She explained why she has been extremely critical of the local media members who refused to stand up for fellow journalist Jonathan Choe when King County Executive Dow Constantine barred him from media events simply because he asked tough questions.  Kruse described the negative impact of "one-party" control of government and provided her thoughts on the scandal around the deletion of texts (during the liberal activists' violent riots) from the phone of former Seattle Mayor Jenny Durkan.  Finally, Kruse provided her advice to young people seeking a career in journalism.
First, for the few Shift readers who have not followed your career closely, please briefly provide your professional background and describe what went into your decision to announce at the end of 2021 that you were leaving KCPQ-13 to start the podcast [un]Divided.
I came to Seattle 13 years ago to take a job as a radio reporter for KIRO-FM. After covering crime and justice stories there for three years, I was hired as an investigative reporter at FOX 13, then transitioned into covering politics during the 2016 presidential election.
Had someone told me I would give up my TV job to launch a podcast out of the spare bedroom of our house, I would have laughed – but 2020 changed a lot of things for me. More and more, I found myself questioning whether the press was living up to its central obligation to hold the powerful accountable. There was a failure to demand accountability during riots that followed the death of George Floyd, and Governor Jay Inslee faced a stunning lack of criticality throughout the pandemic.
Ultimately, I decided that the media environment I was working in would not allow me to do my job to the best of my ability.
The path to become a successful independent journalist is different for anyone who attempts it.  What has been the key lessons you have learned during the past 18 months as you have launched [un]Divided?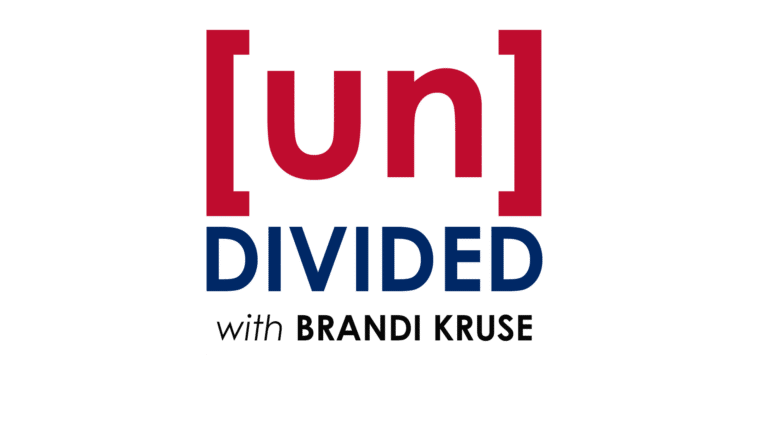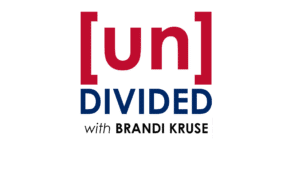 Without the years I'd already put in as a reporter in the Seattle market, trying to launch an independent venture would have been difficult. Thankfully, I was able to use the trust and respect I'd built to bring viewers along. That's not to say there haven't been challenges. While a lot of people are tired of the current corporate media environment, it's hard to convince them to pay to help fund alternatives. It's equally challenging to get people to navigate to new platforms like Patreon and Locals. There are a lot of people out there who I think want to subscribe, but don't know where to start. Our task is to help them along.
What are your thoughts about the growth of independent journalism, especially in relation to the growing political divide in our country?
The rise in independent journalism is good and bad. Good, in the sense that successful independent ventures will hopefully force legacy media to reevaluate what they're doing and the product they're putting out. Bad, in that independent outlets typically have a more prevalent political bias and are only accountable to themselves when it comes to correcting errors. Some independent outlets operate with the same (or higher) journalistic standards than mainstream media, others do not. The challenge for consumers is to weed through the bad ones.
After King County Executive Dow Constantine denied access to fellow independent journalist Jonathan Choe, you strongly criticized local mainstream media members for not standing up to support him.  Why did you do this?  What has been the reaction from local reporters to your criticism?
I can relate to Jonathan Choe in a lot of ways. Even when I was a mainstream journalist, I never quite felt like I belonged. I also know what it's like to be maligned for pushing back against prevailing narratives. By any standard, Choe's coverage of the homeless crisis is journalistic and important. He is uncovering exclusive stories every week – and venturing places few others are willing.
It was stunning to me that mainstream outlets stayed silent after Choe was physically blocked from entering a media tour last year. Anyone who makes a living off the First Amendment should be deeply troubled when politicians start dictating who gets access and who doesn't. What they don't realize is that their silence only emboldens those politicians – and that they could be next.
You often talk about the impact of one-party control of government.  How does this impact the way the media covers elected officials?
Our job is to hold powerful people accountable. In Washington, the powerful are Democrats. That's not to say that Republicans don't do and say stuff worthy of attention, but it is telling when outlets in a blue state spend more time questioning the minority party.
I do, however, give credit to publications like Crosscut that have called Democratic leadership out for skirting the Public Records Act. Given their nearly decade-long trifecta, Democrats feel particularly emboldened to do as they please.
You built a strong relationship with former Seattle Mayor Jenny Durkan when she was in office. She regularly appeared on your show, even when liberal activists illegally took over portions of Seattle in 2020. Yet she has been silent in her retirement (while collecting pension checks from a couple of different taxpayer-funded accounts) over the deletion of critical texts on her phones which has thus far cost Seattle taxpayers $2.3 million. Have you tried to obtain comments from the former mayor on this issue, and do you believe she should be held accountable for her actions?
Mayor Jenny Durkan did a weekly interview with me from the summer of 2020 until she left office at the end of 2021. I always respected her for that, because I certainly was not the easiest interviewer to grant that access to.
As for the missing text messages, I don't think we understood the true extent of it until the mayor was out of office. If just one person's messages were missing, perhaps it could be chalked up to an accident. When it became clear that messages were missing for almost everyone in a decision-making position during CHOP, common sense tells us it was deliberately done. By whom? We may never know.
I invited Mayor Durkan on my show (and on KIRO Radio while I was filling in for the late Dori Monson) after a federal judge found that there was evidence to suggest the deletions were intentional.  She did not come on. As for whether she should be held accountable, there may not be enough proof to pin it on her personally.
Finally, what advice do you have for any young moderate or conservative journalist who is seeking a career in the local news media?
Local news is changing rapidly. I'm not sure what it will look like even a year from now, but there will always be a place for someone with innate curiosity, a fiercely independent mind, and the desire to hold powerful people accountable.
My advice is to carve out a specific area of focus that makes you indispensable and, above all, be yourself. Authenticity will earn you trust, and trust is all that matters.
You can subscribe to [un]Divided by visiting its website.
Follow Brandi Kruse on social media: