Many Shift readers now find themselves with some extra free time due to coronavirus restrictions.  To make good use of this time, Shift will offer a few recommendations on some good books to consider.
Today we will highlight two excellent books on the challenges America faces in foreign policy, by two people who have been responsible for coordinating our country's global affairs – Condoleezza Rice and Nikki Haley.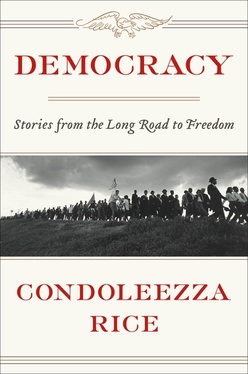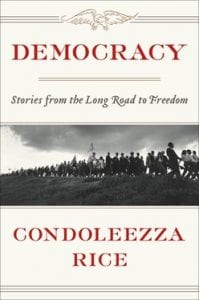 Democracy – Condoleezza Rice
The former Secretary of State and National Security Advisor under George W. Bush (and current Stanford professor) writes an excellent book outlining the primary goal of U.S. foreign policy – the promotion of democracy, and specifically the building of democratic institutions.  Rice outlines how the human desire to live under democratic rules has been the largest international movement since the end of the Cold War.
Rice goes around the globe examining why democracy succeeds and fails. From the old Soviet bloc (Russia, Poland, and Ukraine), to the Middle East (Egypt, Libya, and Tunisia), and the developing world (Colombia and Kenya), Rice examines the history of these countries' institutions and whether they were/are prepared to become democracies.
Rice is an excellent writer.  She has the perfect mix of academic and practical experience to provide depth to her analysis. As opposed to many academic books on American foreign policy, Rice fills her book with her own experiences in each of these countries to provide real world events to her academic theories.
Rice also uses the book to outline her positive association with President Bush.  And she speaks candidly about her rocky relationship with Bush's Secretary of Defense Donald Rumsfeld.
https://www.amazon.com/Democracy-Stories-Long-Road-Freedom/dp/1455540188/ref=sr_1_1?dchild=1&keywords=democracy+rice&qid=1584314847&s=books&sr=1-1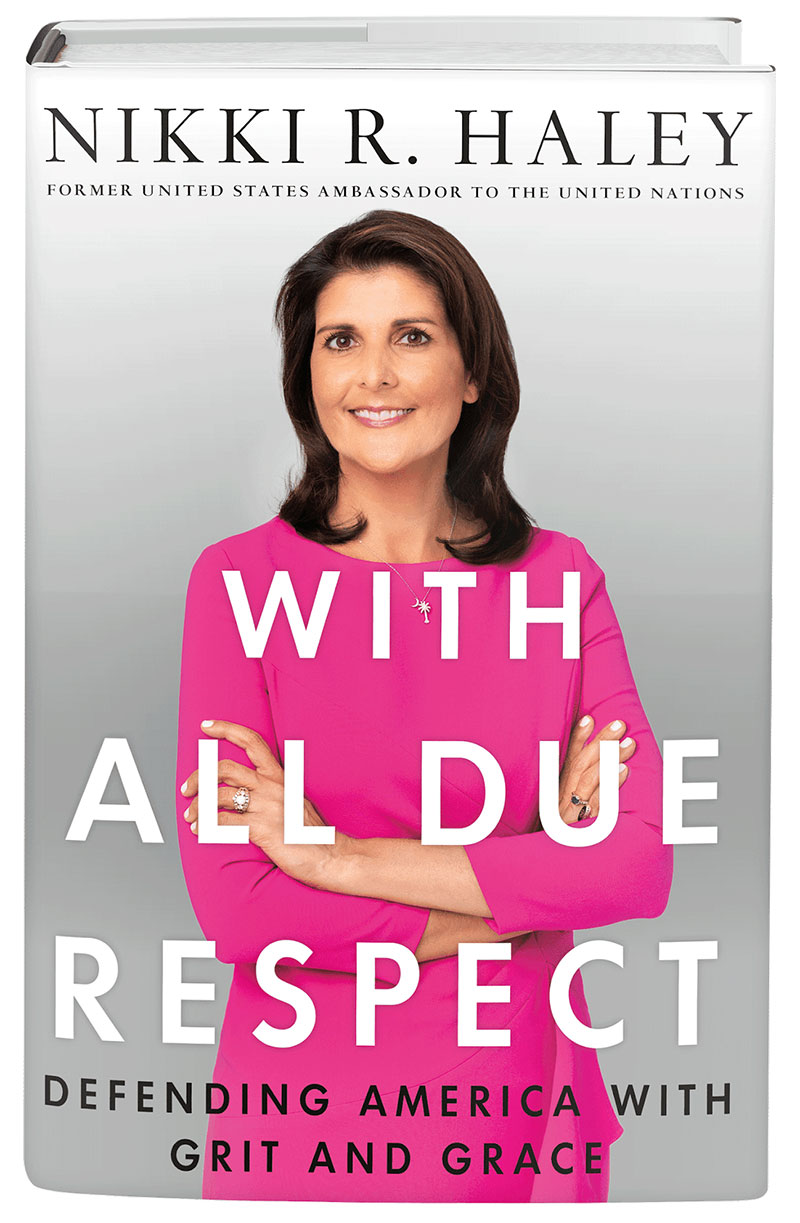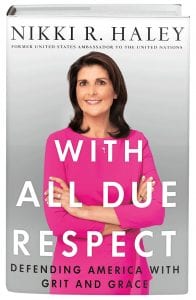 With All Due Respect – Nikki R. Haley
This is an excellent follow-up to Rice's "Democracy."  Haley describes her experiences while serving two years as United States Ambassador to the United Nations.  The challenging job was made more difficult due to following eight years of the Obama Administration, which was more concerned about being well liked at the U.N. than standing up for what was right – especially with Israel.
Haley outlines how the deck is stacked against America and Israel in the United Nations.
Haley had an excellent relationship and an open door with President Trump, while she had difficult times with former Secretary of State Rex Tillerson and Chief of Staff John Kelly.
Haley also talks about her experiences as South Carolina Governor, such as the aftermath of the shootings at Charleston's Emanuel African Methodist Episcopal Church and the negotiations she went through to have the state take down the Confederate flag from its institutions.
Many see the book as the start of a possible White House bid for Haley in 2024.  She has used the book's publication to make appearances around the country, including a couple here in Washington State.
https://www.amazon.com/All-Due-Respect-Defending-America/dp/1250266556/ref=sr_1_1?crid=1XD9BE6T4N7E4&dchild=1&keywords=nikki+haley+with+all+due+respect&qid=1584554426&sprefix=nikki+hal%2Caps%2C882&sr=8-1