This week's Newsmaker Interview is with Greg Lane, the Executive Vice President of the Building Industry of Washington (BIAW), who leads the largest trade organization in the state.  Lane shares with Shift readers the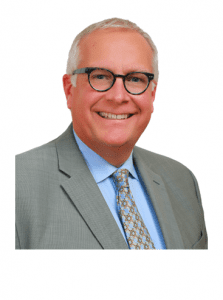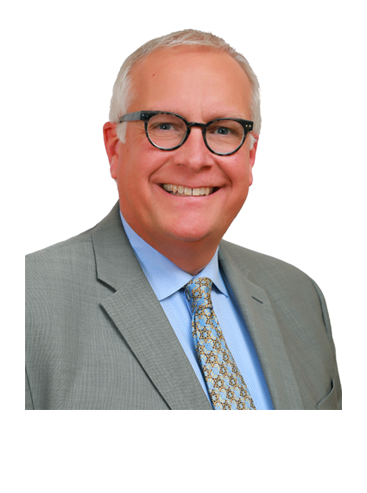 successful strategy building employers deployed last Spring, to convince Governor Jay Inslee to lift his nonsensical ban on private construction, which enabled thousands of Washington workers to resume earning a paycheck.  Lane also discusses the 2021 legislative session and some of the problems he sees with the "virtual" session designed by Democrats. He also provides his views on what needs to be done to reduce the cost of housing and eliminate the state's severe shortage of housing units.
First of all, please tell our readers about your organization and its members.
The Building Industry Association of Washington (BIAW) is the state's largest trade association and the voice of nearly 8,000 builders, remodelers, skilled trades professionals and their associates who help Washington families achieve the American dream of owning a home.  Home builders create economic opportunity and strong communities. Our industry supports 188,000 jobs, paying $16.1 billion in family income, and is also responsible for 5.5% of Washington's sales tax revenue.
As one of the largest home building associations in America, BIAW champions affordable and accessible homeownership at all levels of government. For our members, we provide award-winning education that builds and supports a strong workforce in the trades, as well as, health care plans and the state's largest, longest-operating Retro (Retrospective Rating) safety-incentive program (ROII) to keep their employees healthy and safe.
Learn more at:  www.biaw.com
The building industry was one of the first segments of Washington State's economy to convince Governor Inslee that his initial COVID-19 related restrictions needed to be revised and allow private sector builders to return to work.  What was the key to the success in making this happen?
When the governor announced his ban on residential construction in March, BIAW and its members developed and executed a four-part strategy to convince him otherwise, including:
Engaging elected officials from both parties at the federal, state and local levels to help the governor understand the important economic and social role our industry plays in all communities;
Employing partners in the business community to educate the governor about the broad impact the construction industry has on the forest products supply chain (i.e. no construction means no lumber production, which means no pulp, which means no toilet paper);
Telling the story to the public of consumers left in the lurch by the construction shutdown; and
Persuading the governor that our industry was committed to working safely by proactively negotiating with labor, the governor's office and state regulatory agencies to create COVID-specific safety measures for construction.
Our success in these areas resulted in construction reopening just a month after the governor shut us down and five weeks before he reopened any other industries.
How is the building industry doing during the COVID-19 pandemic?  Is there anything specific the BIAW is seeking to help its members during these unique times?
Despite the pandemic—or perhaps because of it—the housing market has been strong and our member companies have been busy. Our members work hard to adhere to the COVID-19 construction safety guidelines to protect their employees while still serving their clients. But Washington was in a housing crisis before COVID-19 – we need more of all types of housing – and these safety requirements do add costs to every jobsite. COVID-19 has also driven up labor costs because employees can't operate as efficiently with the additional safety protocols.  And the pandemic has significantly increased material costs by reducing lumber production and disrupting the regional and national supply chain.  In short, the restrictions imposed by the governor have driven up construction costs considerably, only exacerbating Washington's housing affordability crisis.
In a time where home is more critical than ever, we've introduced a "COVID-19 Housing Recovery Package" this session, designed to help the industry continue to address the housing supply crisis and support the state's economic recovery. We're asking the Legislature to:
Extend permit and plat approval expirations;
Modernize processes by continuing virtual inspections and land use hearings; and
Simplify permit application processes and deadlines.
The legislature has been in session a couple of weeks now.  How do you assess the "virtual" session with remote testimony thus far?  Are there any changes you believe should be made?
While we understand and wholeheartedly support the need for safety precautions, we join others frustrated by the limits placed on the public's access to lawmakers caused by a fully digital session. Public testimony in hearings is being limited. More important, direct access to meetings with lawmakers, either informal in the hallways or formally scheduled, has been significantly reduced. And those are just a few of the problems.
In early January, we joined with more than 10 other employer organizations to suggest improvements the Legislature could make to ensure adequate time for public input on issues, to provide sufficient notice when legislation is moving through the process and to build in safeguards to protect against bills being passed without transparency. We hope those changes will be considered.
Are there any other items you are seeking from the legislature?
Primarily, we are playing defense to protect all Washingtonians from the proposed capital gains income tax, as well as misguided updates to the Growth Management Act and other regulations that drive up the cost of all types of housing in our state.
BIAW also wants to see the rest of the economy reopen safely, construction has safely and diligently been operating and its time the rest of Washington's businesses were able to take a step towards being open. Our industry remains strong, but the financial health of millions of Washingtonians is at serious risk if we don't start getting people safely back to work.
Another issue is our state's unemployment insurance system. Right now, businesses are on the hook to fund the cost of a government-mandated unemployment surge and massive fraud payments made by the blunders of the Employment Security Department. The estimated additional $7 billion that will be needed over the next five years to refill the state's Unemployment Insurance system cannot be placed on the backs of employers who are already desperately struggling to keep their businesses afloat.
Homelessness continues to be a major public concern across the state and many people point to the cost of housing as being one of the contributing factors.  What needs to be done to reduce the cost of housing in Washington state?
The affordability of all types of housing has now reached a crisis in our state and is a significant contributor to the homelessness problem.  Simply put, housing costs are increasing as a result of housing policies that for three decades have constrained housing supply while our state's population has grown. Before COVID, estimates were that our state was 250,000 housing units short of what's needed for our state's population and the pandemic has only contributed more to the shortage.
What's necessary is a comprehensive commitment to eliminating the shortage by creating more of all types of housing. This requires the state to adjust the growth management act to loosen restrictions on land and local governments to simplify processes so builders can construct new housing more efficiently.