Three separate events clearly illustrate the dangerous impact of the police "reform" measures jammed through by Democrat lawmakers during the 2021 legislative session. The extreme package was hastily created (with nearly no involvement from law enforcement agencies) by Democrat lawmakers attempting to placate their violent liberal supporters who rioted in Seattle last summer. Sadly, the far-Left continues to celebrate the success in defunding the police, despite the surge in violent crime.
A just released Western State Hospital patient was at the center of the first of many incidents threatening the safety of Washington residents due to the poorly constructed legislation. The former mental health patient stole a school bus in Leavenworth on Saturday, and was soon pursued by multiple law enforcement agencies on Highway 2.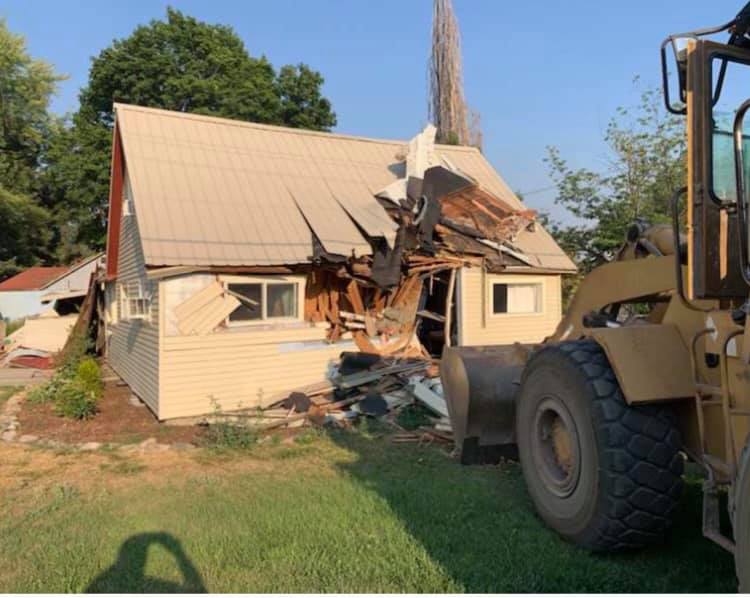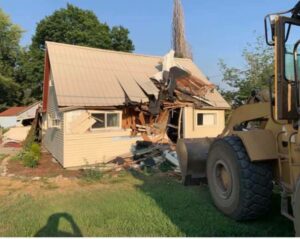 Besides stealing a vehicle, the suspect also committed driving infractions, yet law enforcement stated the new police reforms laws forced them to stop pursuit because the situation did not meet the criteria for police to pursue a vehicle.
The suspect drove approximately 90 miles to Moses Lake, where he abandoned the stolen bus and hitchhiked 150 miles to Chewelah (50 miles North of Spokane).  There he stole a large tractor and drove it into the home of his estranged wife (who luckily was not home). Once committing his final violent act, the suspect was finally arrested.  Fortunately, this time, the liberals' poorly devised police reform bill did not cause a serious tragedy.
A spokesperson for the Kennewick Police Department claims that limits on weapon options available to officers during a crisis situation, which are also part of the state's new police reform bill, unnecessarily prolonged a dangerous situation they were involved with on Monday.  Police were unable to stop a woman who was wielding a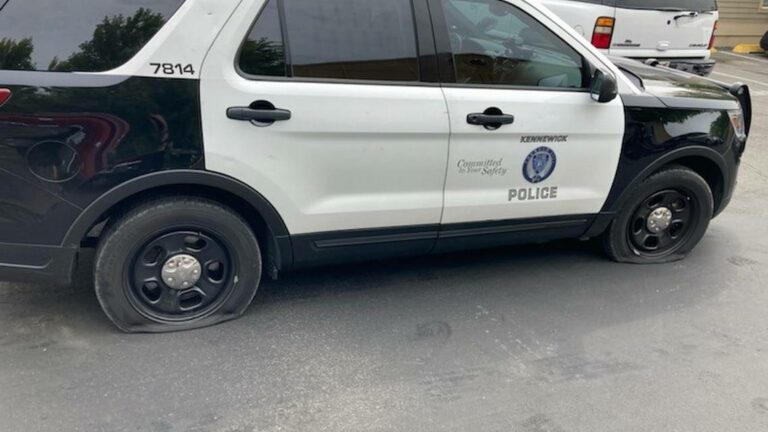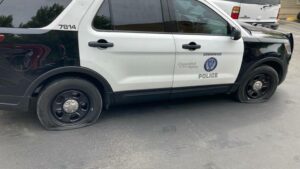 knife (and slashing tires of multiple police vehicles) because they could not use a 37-mm impact baton, which the department had previously used to subdue a suspect from a distance. But liberals from Seattle decided the baton was a bad thing, so the Democrat-passed reforms now prohibit it from being used.
Because the woman continued to pose a threat, police had to instruct nearby businesses to lock their doors. The woman finally crawled under a truck where officers are able to get close enough to taser and subdue her. Fortunately, this time, the liberals' poorly devised police reform bill did not cause a serious tragedy.
A man who apparently admitted to stealing guns in Idaho was able to escape capture by simply crossing into Washington State, where police say the Democrats' new police reform laws kept Washington State law enforcement agencies from pursuing the suspect.  Kootenai County (Idaho) Sheriff's officers said they were informed by Pullman police that they could not follow up without probable cause.  Thus, Democrat legislation has now made Washington State a safe haven for criminals.
These are just three of literally dozens of dangerous situations which occurred in the opening hours of the Democrats' poorly constructed police reform bills becoming law last weekend. The irresponsible laws are the results of Democrat lawmakers failing to stand up to, and actually caving into, the demands of extreme liberal activists and the violent actions they committed on the streets of Seattle last summer.