Time to end Jay Inslee's authoritarian power grab?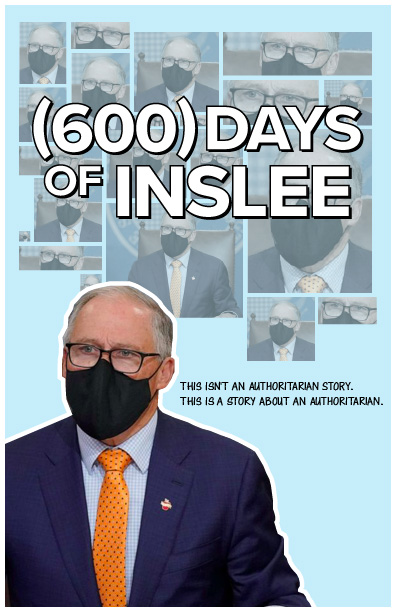 Will you help us send a message to lawmakers, and demand they put an end to Inslee's authoritarian rule by signing our petition today?
Enough is enough – the consequences of Inslee's 600 days of one-man rule cannot be ignored. Thanks to our authoritarian overlord's latest "order" – a random and hypocritical vaccine mandate – our state is experiencing:
Staffing shortages for public transportation agencies, resulting in cancelation of ferries and school bus routes
Termination of law enforcement officials and staff at the Department of Corrections, further threatening already teetering public safety
Mass resignation or termination of healthcare workers, placing even more strain on hospitals across the state
Sign our petition today and demand lawmakers end Inslee's authoritarian rule.