The Newsmaker Interview is with Tessa Ester, the president of the 2024 Roanoke Conference, which will be held at the Ocean Shores Convention Center the weekend of January 26, 2024. Several people may also know Ester from her role as the Deputy Chief of Staff for King County Councilmember Reagan Dunn.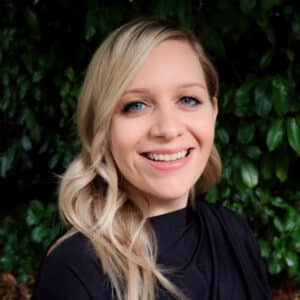 Conference tickets went on sale this past week and the Roanoke Board is encouraging people to purchase their tickets soon because it appears that the conference will again sell out like it did last year. Cost for the conference (which includes several meals) are $155 for Standard Registration, $125 for Active Military/Law Enforcement, and $50 for Students.
In her interview, Ester provided background on the Roanoke Conference and what attendees can expect this year. The 2024 conference president informed readers how to register for the fun and informative three-day event or participate as a conference sponsor.  Ester announced that seven-time U.S. Gymnastics Team Member and former Levi executive Jennifer Sey will tell her very interesting story fighting the "Woke Mob" as the conference's Friday night featured speaker.  Ester also gave us a few hints as to who the Saturday evening speaker will be.
Tell us about the 2024 Roanoke Conference in beautiful Ocean Shores.  When will it take place? What issues will be discussed by panels?  How can people reserve their spot for the conference?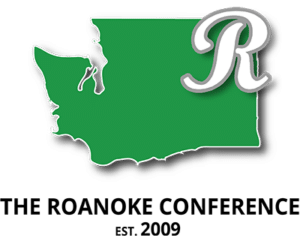 The Roanoke Conference is a very unique, very fun, and very informative event held every year in Ocean Shores for folks right-of-center who are passionate about Washington state politics. The special thing about Roanoke is its retreat-like atmosphere—it's a chance to spend the weekend with a group of similarly-minded people while also being able to rub elbows with elected officials and prominent thought-leaders in a casual setting. If you are interested in getting more engaged in politics, networking with public policy and political professionals, or just want to enjoy a fun and intellectually stimulating weekend—the Roanoke Conference is for you!
Conference attendees come from a diverse set of backgrounds—students, campaign professionals, public policy wonks, grassroots activists, and others. Anyone who wants to learn, likes to meet new people, and values having an open dialogue on political issues will have a great time!
The 2024 Roanoke Conference is happening January 26-28. You can learn more about it and register online at our website. We expect to sell out this year, so if you're interested in attending, get your tickets soon!
The Friday evening featured speaker is seven-time US Women's National Gymnastics Team member Jennifer Sey. Why is a former world class gymnast being featured at a political conference?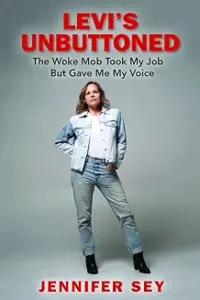 Jennifer Sey has an amazing life story that is truly inspiring. In addition to being an accomplished athlete, Jennifer was an executive at Levi's, on track to lead the whole company, and is also a mom to four kids. When the COVID-19 pandemic happened, Jennifer started questioning the wisdom of shutting down schools for so long during the pandemic and got labeled a troublemaker. The consequences were harsh—she ended up getting fired from her job and losing her whole career track.
The funny thing is, Jennifer at this time considered herself a Democrat. For her, this wasn't so much a political issue, as trying to follow the science behind COVID and ultimately trying to do the best thing for her kids who were out of school for so long. Jennifer's story touches on a lot that is so relevant these days—the consequences of extended school closures for our kids' mental health and education, the importance of free speech, how liberal politics has come to dominate many corporations to the point that other views are stifled, and the importance of having the strength of character to stand up for what you believe in.
You won't be announcing who the Saturday speaker for a few more days.  Can you give us a hint who it might be or where we might have heard of him or her?
Without giving away the surprise, our second speaker is a conservative commenter, writer, podcaster, and former talk radio host. She has worked with some of the biggest names in game, including as a co-host for Ben Shapiro on one of his radio shows. She is wicked smart, and we are really excited to have her!
One of the highlights of the annual conference is the Saturday evening program which features the comedy sketch "Political Science Theatre" performed by the Roanoke Board members.  While sketches are usually kept very secret before they are performed, what can you tell us about this year's performance?
Of course, our cutting-edge comedy show is always top secret—but I can tell you that we have a lot of great ideas we are excited about this year. Sometimes the world gives you so much content, the comedy almost writes itself, you know? There's also a rumor going around that there might be a special guest during our news anchor segment during the Saturday evening program this year… but you didn't hear it from me!
How can prospective sponsors become involved with the event?  What are the sponsorship levels?
Sponsors are crucial to our success! They help underwrite the costs of the conference, allow us to offer scholarships to students, and keep registration costs low. Prospective sponsors can find information on levels and how to sign up at our website here.
Anything else you would like Shift readers to know about the 2024 Roanoke Conference?
The Roanoke Conference Board is working on a fantastic lineup of panels this year and plans to release the draft agenda in a couple weeks. Meanwhile, the conference completely sold out last year, so don't procrastinate too long on getting your tickets! Folks can register online here.